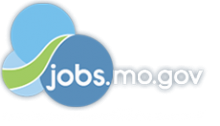 Job Information
Blount International, Inc.

Die Changeover (Mid Shift)

in

104504

,

Missouri
Die Changeover (Mid Shift)
Apply now »
Date: Sep 14, 2020
Location:
104504, MO, US
Company: Blount International
Work Location : Kansas City, MO (Mfg Plant)
Functional Area : Manufacturing
Number of Openings : 1
---
Blount International, Inc. has an exceptional opportunity.
We are committed to excellence in our people, products, performance, and profits. We believe our team members are the foundation of our Company's success, and we are committed to continuous improvement and learning, exceptional quality, connecting with our customer, and good relationships with our team members.
Location address: Blount International, Kansas City Manufacturing: 4840 East 12th Street, Kansas City, Missouri 64127
BUSINESS CONTRIBUTION:
The successful candidate will be responsible for the support of Press Operations, to maintain a safe workplace, and promote open communication between members of Blount Kansas City.
RESPONSIBILITIES INCLUDE, BUT ARE NOT LIMITED TO:
Perform Die Changeover and Die Maintenance
Interpret drawings and sketches related to forming and secondary operations

Assemble necessary components per documentation to strict, precision tolerances

Sharpen die sections and punches for press operations

Add shims as necessary

Verify correct die is used per customer specification, as outlined on work order

Perform visual inspection to ensure die / die cavities are clean and clear of debris

Perform visual inspection to ensure die is not damaged
Performance of Quality Inspections / Verification
Take measurements to an accuracy of .001, using precision measuring tools

Verify compliance with customer specifications

Visually check parts for conformance with quality specified characteristics

Identify and appropriately respond to nonconforming parts

Complete Die Set-up check sheets

Process set-up sheets
Provide support for Die Setters as workload allows
Train others as needed
EDUCATION:
High school diploma or nationally recognized regionally accredited equivalent required

Machine technology courses or related experience preferred
QUALIFICATIONS & SKILLS REQUIRED:
Mechanical aptitude, writing, and basic math skills required

Minimum of one to two years of experience in manufacturing environment, preferably metal manufacturing environment

Machine operation experience preferred

Demonstrated proficiency in using precision measuring tools

Demonstrated commitment to continuous learning, customer focus, quality commitment and good relationship skills

Demonstration of a high degree of flexibility

Must be able to work effectively and communicate with others in a team environment

English fluency for safety, training and documentation purposes

Stable work history with good employment references

Excellent attendance record
HOURS:
Must be available to work onsite

Mid Shift: 5/10 hour shift: Monday-Friday 4:30 p.m. to 2:30 a.m.

Additional overtime may be necessary to support business needs, reasonable notice will be provided
ABOUT BLOUNT INTERNATIONAL, INC:
Blount is a global manufacturer and marketer of replacement parts, equipment, and accessories for consumers and professionals operating primarily in two market segments: Forestry, Lawn, and Garden ("FLAG"); and Farm, Ranch, and Agriculture ("FRAG"). Blount also sells products in the construction markets and is the market leader in manufacturing saw chain and guide bars for chain saws. We also supply original equipment manufacturers (OEM) with cutting attachments.
Blount's global manufacturing and distribution footprint includes manufacturing, sales, and distribution facilities in the United States, Canada, Japan, Brazil, China, and Europe. Blount offers products under the brand names OREGON®, Carlton®, Woods®, KOX, TISCO®, SpeeCo®, ICS®, and Pentruder. For more information, visit www.blount.com.
Blount will only employ those who are legally authorized to work. Any offer of employment is contingent on the successful completion of a background investigation and drug screen.