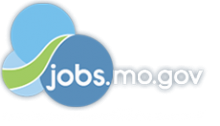 Job Information
Specialty Granules LLC

Laborer

in

Annapolis

,

Missouri
Over 90 years of quality products and superior service.
Job Description:
SUMMARY
Perform miscellaneous duties around the plant which include, but are not limited to, keeping an area and plant equipment clean and operating properly, to assist with mechanic repairs and other maintenance, and perform miscellaneous unskilled duties related to the assigned work area. Ensure safe operation during shift and coordinate maintenance needs with Supervisor and Superintendent.
PRIMARY RESPONSIBILITIES
Perform work requiring little skill or previous training in connection with rough, heavy labor, such as moving, lifting and piling materials, and loading and unloading cars, trucks, etc. Dig ditches, holes, etc. as required. Clean materials from areas around crushers, conveyors, elevators, loading stations, etc. using broom, shovel and wheelbarrow, or vacuum equipment as directed. Perform other duties as required and assigned.
Clean vibrating screens with brush or a paddle. Clean all process equipment such as mixers, aerators, as required for color changes. Rap out equipment to dislodge material sticking to sides of kilns and other equipment with a sledge hammer. Lubricate equipment as required, make minor repairs and adjustments and assist in major repairs. Adjust material flow throughout the process and check and maintain proper level of material in the hoppers.
Operate various mobile equipment which may include a Waldon 4500 loader, Bobcat Skid, steer Loader or Bobcat Walk behind loaders to remove discarded material to assigned storage area. Operate a dump truck which includes loading, hauling and dumping material. Activity consists of operating levers with the hands, foot pedals, and remaining seated for up to 2 hours. The operator also checks the equipment for defects and does normal greasing/lubrication of the
equipment.
A Maintenance Laborers' responsibilities are to perform various maintenance related clean up tasks mostly around the maintenance shop & to be available for other departments as an immediate fill in replacement. This includes general clean up throughout the maintenance shop area that includes sweeping with a push broom, shoveling swept up material, and other clean up related duties mostly in the shop area.
A Coloring Plant Laborer's responsibilities are to assist the coloring plant in the processing of coloring granules for finished product that is conveyed to the Load house. This includes possible job assignment of any of the coloring plant jobs that include: Coloring Utility, Mixer person, Pre-Oiler, Chief Operator, Kiln person, and Batch person. General Clean up throughout the coloring plant that includes sweeping with a push broom, shoveling, painting, operating vacuum system and other clean up related duties.
All duties require the use of PPE that include: hard hats, safety glasses, steel toed shoes at all times and hearing protection and respirator when required by job classification or work area.
Inspect equipment and work area for hazards and document inspection.

Assist other employees as needed or directed.

Make minor repairs and adjustments and assist in major repairs

Maintain proper housekeeping in the plant by using water hoses, shovels,

vacuum equipment or self propelled equipment as directed by supervision.

Operate lift truck to unload, transfer and load materials onto trucks.

Keep work area and equipment neat and clean.

Report needed maintenance and repairs to supervision.

Record production information and communicate to supervisor.
ADDITIONAL RESPONSIBILITIES
Knowledge of proper disposition of unsuitable materials. Knowledge of quality control standards.
KNOWLEDGE AND SKILL REQUIREMENTS
Basic reading, writing, and arithmetic skills required. This is normally acquired through a high school diploma or equivalent. Knowledge of the manufacturing processes, procedures, and machinery. This is normally acquired through one to two years of experience. Manual dexterity required for operating machinery. Ability to lift up to 50 pounds required. Ability to climb stairs, ladders, and walk extensively throughout the plant. Ability to wear respiratory protection. Ability to operate crushing and conveying equipment and other mobile equipment (Haul Trucks, Pickups, Forklifts, Loaders) Ability to work in outdoor environments (heat and cold)
WORKING CONDITIONS
Walking

Climbing (Ladders and Stairways)

Driving and operation of mobile equipment

Lifting (up to 50 # - frequently (floor to waist))

Working from heights

Wear a Respirator and other required PPE (Fall Protection)

Work in outside environment

Ability to work in awkward positions (on knees, bent over, underneath

equipment, etc)
Working conditions are normal for a Mine / Mill manufacturing environment. Environment consists of a variety of rock crushing, screening and conveying equipment. Machinery operation requires the use of safety equipment to include but not limited to; eye safety glasses, respirators, hearing protectors, work boots, and hardhats. Loose fitting clothes and jewelry are not permitted.
At Specialty Granules LLC , we believe our employees are our greatest resource. We offer competitive salary, benefits, and vacation package for all full-time permanent positions.
Specialty Granules LLC is proud to be an equal opportunity workplace and is an affirmative action employer. We are committed to equal employment opportunity regardless of race, color, ancestry, religion, sex, national origin, sexual orientation, age, citizenship, marital status, disability, gender identity or Veteran status. If you have a disability or special need that requires accommodation, please let us know.Must be eligible to work in the U.S. without need for employer-sponsored visa (work permit).
If you are an internal employee, please do not apply here. Please click on the Careers bubble in Workday, which can be accessed via the HR Portal.
For more than 90 years, Specialty Granules LLC (SGI) has been a leading producer of semi-ceramic coated, colored mineral granules for the North American residential and commercial roofing industry. Our longevity is a testament to our dependability as a supplier and the durability of our products. We take pride in the long-term relationships we have cultivated with the roofing industry's manufacturers.
A privately held company, we have the ability and resources to provide exceptional customer service through our high standards of product quality, innovation, and responsiveness to the needs of our customers.
In addition to our Headquarters and Technical Center in Hagerstown, MD, we operate 4 manufacturing locations across the U.S. — Blue Ridge Summit, PA (also called Charmian); Annapolis, MO; Pembine, WI (also called Kremlin); and Ione, CA.
In each of the communities in which we are located, SGI has become a premier place to work. Our employees enjoy our strong emphasis on safety, our positive work environment, competitive wages and benefits, and our long term stability.