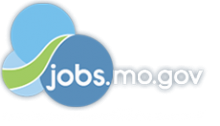 Job Information
Specialty Granules LLC

Production Technician III

in

Annapolis

,

Missouri
Over 90 years of quality products and superior service.
Job Description:
Core Competencies• Strong knowledge of mechanical systems and continuous improvement process• Strong verbal and written communications• Strong math skills• Proficient in statistical analysis• Ability to lead and direct teams• Proficient PC skills and record keeping• Knowledge of Plant Products, grading, color, etc.Job Responsibilities• Continuous job and site safety analysis• Performs daily sampling of material and analysis• Communicates and teams with supervisors to provide leadership and direction regarding grading and production conditions/efficiencies• Maintains computer based data for inventory and grading change requirements• Other miscellaneous reporting as required• Ensure appropriate inventory (screen size) is available to support production requirements• Recommend and directs process improvementsWorking Conditions:Work is performed in enclosed facilities and outdoor areas where extremes of heat, cold, dust, noise, wet conditions and rough terrain exist. Work is conducted as scheduled weekly. Approximately 30% of the work is administrative in nature.Physical Requirements (check all that apply)Ability to Make Oral PresentationsProlonged StandingBendingTravel - Domestic Lifting Objects (up to 50# of lbs) ClimbingProlonged Sitting Computer KneelingMSHA Extended or Irregular Hours Stooping
At Specialty Granules LLC , we believe our employees are our greatest resource. We offer competitive salary, benefits, and vacation package for all full-time permanent positions.
Specialty Granules LLC is proud to be an equal opportunity workplace and is an affirmative action employer. We are committed to equal employment opportunity regardless of race, color, ancestry, religion, sex, national origin, sexual orientation, age, citizenship, marital status, disability, gender identity or Veteran status. If you have a disability or special need that requires accommodation, please let us know.Must be eligible to work in the U.S. without need for employer-sponsored visa (work permit).
If you are an internal employee, please do not apply here. Please click on the Careers bubble in Workday, which can be accessed via the HR Portal.
For more than 90 years, Specialty Granules LLC (SGI) has been a leading producer of semi-ceramic coated, colored mineral granules for the North American residential and commercial roofing industry. Our longevity is a testament to our dependability as a supplier and the durability of our products. We take pride in the long-term relationships we have cultivated with the roofing industry's manufacturers.
A privately held company, we have the ability and resources to provide exceptional customer service through our high standards of product quality, innovation, and responsiveness to the needs of our customers.
In addition to our Headquarters and Technical Center in Hagerstown, MD, we operate 4 manufacturing locations across the U.S. — Blue Ridge Summit, PA (also called Charmian); Annapolis, MO; Pembine, WI (also called Kremlin); and Ione, CA.
In each of the communities in which we are located, SGI has become a premier place to work. Our employees enjoy our strong emphasis on safety, our positive work environment, competitive wages and benefits, and our long term stability.