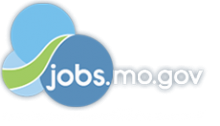 Job Information
Knowledge Link

Senior Program Management Support - Lifestyle Acquisition (Active TS/SCI with Poly)

in

Arnold

,

Missouri
US-MO-Arnold
Knowledge Link is seeking a Senior Level Lifecycle Acquisition Management Support Specialist to provide support that will assist in carrying out the Exploitation Services Division program management responsibilities that contribute to NGA's mission. Primary duties include developing acquisition documentation and presenting documents for Government approval, providing the Exploitation Services Division with analysis based on independent review of deliverables and providing project management support that encompasses the entire program / acquisition life cycle.
Prepare, edit, review, and/or submit financial documentation and artifacts as requested by the Government, including, but not limited to: Air Force 9 generation and Military Interdepartmental Purchase Request generation and submission in PRISM or other agency systems

Provide support in the oversight, test monitoring and verification, and agile backlog management of programs within the division.

Participate in the planning, execution, oversight and/or review of government and contractor program test activities and events, including, but not limited to: Factory Acceptance Testing (FAT), Site Acceptance Testing (SAT), Operational Readiness Reviews (ORRs), Operational Acceptance Reviews (OAR), regression testing, user testing, Discrepancy Report (DR) verification and testing, and DR resolution testing.

assist in the verification of new or existing requirements.

Participate in technical exchange meetings, program reviews, acquisition panels, and configuration boards to ensure the active participation and representation of the Exploitation Services Division.

support the program office in the identification and mitigation of risk in accordance with the NGA Risk Management process and other specific program risk management processes.

Support the Exploitation Services Division in the formulation and analysis of new requirements.

Support the Request for Change (RFCs) activities and work with NGA review boards, systems integrators (SIs) and segment contractors to support impact statements for RFCs affecting Exploitation Services Division programs and entities.

Provide the Exploitation Services Division with analysis and recommendations.

Demonstrate and apply exploitation systems domain knowledge, as well as knowledge of NGA, the DoD, and the Intelligence Community.

Demonstrated experience in acquisition, acquisition planning, and the development of acquisitions.

Bachelors degree in an associated area such as, but not limited to, program management, business, computer science, management, geography, geospatial information systems (GIS), or cartography or equivalent work experience.

Experience with agile software development, or the possession of agile certifications such as, but not limited to, Scaled Agile Framework (SAFe) certification.

Experience with and knowledge of cloud computing technologies.

Experience with Military, Department of Defense, or NGA acquisition.
As a premier technology integrator Knowledge Link provides full lifecycle services and solutions in the technical, engineering, intelligence, and enterprise information technology markets. Our employees are driven by integrity and mission-focus to serve customers in the U.S. federal government. Headquartered in Dulles Corner, Virginia, KL's senior management has real-life hands-on experience working on site and with the customers.
Knowledge Link is an Equal Opportunity Employer – M/F/Vet/Disability
ID: 2020-1915
External Company URL: http://www.knowledge-link.com/
Street: 3838 Vogel Road