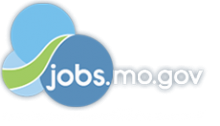 Job Information
Tyson Foods

2nd Shift - Feed Mill Panel Operator FMO5

in

Aurora

,

Missouri
This position is responsible for inventory of all the farms that need feed delivery, as well as running the computer to make the feed while maintaining a safe work environment and adhering to Tyson policies and procedures.
Department (Tasks:)
The Feed Mill panel operator is responsible for inventory on all feed and ingredient bins in the mill, as well as running the computer to make the feed. Other duties are scheduling and planning projected feed needs, utilizing the automated batching system to make feed according to formula, operating pelleting equipment, and monitoring all systems. The panel operator will also be responsible for quality checks and sampling along with other tasks as supervisor specifies. Must possess some basic computer skills and understanding of window based applications. Must be able to bend, stoop and climb ladders. Must be able to lift 50 lbs. on a daily basis.
Must be able to work flexible hours to accommodate changing feed needs. Excellent attendance is a must. Must be able to work independently with minimal supervision. Must be able to lift and handle 50lb bags of ingredients repeatedly. Must be able to bend stoop, and climb ladders. Must be able to work at high elevations. Must be able to communicate with maintenance and management concerning equipment and production needs. Must be able to perform basic math for determining production needs and inventory. Must possess some basic computer skills and understanding of windows based applications. Environmental training required.
Must have 12 months continuous work history with a single employer.
Position Specific (Requirements)
Applicants will be considered for the feed mill panel operator position only.
Work Shift:
2ND SHIFT (United States of America)
When completing a Tyson Foods employment application, be sure to complete all tasks listed on the candidate home page. If not, you will see a message that there are 1 or more task(s) that require attention. Applicants for hourly production positions must complete the task to provide additional information to be considered from employment.
Tyson is an Equal Opportunity/Affirmative Action Employer. All qualified applicants will be considered without regard to race, national origin, color, religion, age, genetics, sex, sexual orientation, gender identity, disability or veteran status.
CCPA Notice. If you are a California resident, and would like to learn more about what categories of personal information we collect when you apply for this job, and how we may use that information, please read our CCPA Job Applicant Notice at Collection, click here (https://www.tysonfoods.com/sites/default/files/2020-07/CCPA%20applicant%20notification.pdf) .
Our team members make the difference. If you are ready to grow your career with an industry leader and want to positively impact the team and community around you, then join us in helping us in raising expectations.Join us on the journey.
At Tyson, we are raising expectations for how much good people can do. Our Talent Strategy is to Attract, Grow, Reward and Retain the best talent, and we believe that our Culture is the connecting thread that drives that strategy!
We strive to be a talent magnet to establish a reputation for being a talent rich organization where team members can grow their career while growing the business.
We are a high performing organization where team members are rewarded (Pay, Benefits and Recognition) for their contributions, and given the opportunity to support and/or volunteer with programs that help Tyson make a lasting social impact in the communities where we live and work.
To learn more about our culture, please read Our Purpose (http://www.tysonfoods.com/who-we-are/our-story/purpose-values) .
Tyson Foods, Inc. is an Equal Opportunity Employer. If you are unable to apply for career opportunities through use of this site due to an impairment or disability, please contact (479) 290-5000 for further assistance.