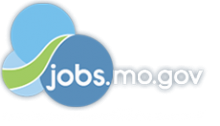 Job Information
Ensign-Bickford Aerospace and Defense

Hourly Lead for Liquid Plant, 12 hour nights

in

Aurora

,

Missouri
Join Ensign-Bickford Industries, Inc. (EBI) and you'll be part of a team that leads science, innovation, and technology on different industry fronts. Working here will provide you with an exciting and motivating career full of development and growth opportunities throughout our businesses. We are a global company that prides itself on having passionate, diverse and dedicated employees who work together to achieve uncommon results.
This opportunity is located within our AFB International business, the global science and technology leader in pet food palatability. We develop and produce a full range of liquid and dry palatability enhancers using high-quality ingredients proven to optimize companion animal response and consumption. to learn more.
Job Description
Control Room Operator / Lead
Job Tasks
Complete shift notes

Organize and prioritize production based on internal and external customer demands

Delegate jobs to operators working that shift and help them prioritize

Make toting paperwork as needed

Update and present Gemba board

Check intermediate, protein, raw material amounts to clarify what products can be made and when

Print batch sheets, accurately load recipes in wonder ware

Follow recipes through the process monitoring each step

Hook up to intermediate tanks in the tank farm and meter in as needed

Meter in from fractionation system

Offload fresh meat tankers. Check for signs of spoilage.

Pull samples and adjust pH and/or moisture as specified on the batch sheet

Prep reactors for pressure reactions

Use grind screens to screen from reactor to reactor and/or reactor to work tanks

Flush heat exchangers

Pull and clean out reactor pots as needed

Keep white board in control room updated as it pertains to duties

Clean reactors and reactor room

Work with R&D as needed for batch sheet/recipe updates

Communicate with Dryer operator to determine their liquid needs

Communicate with Prime for all trailer, tanker, reefer movements

Update bulk liquid lot number sheet

Ensure that all needed trailer moves have been completed and all raw materials are in house for the oncoming day/night shift

Enter batching into Macola

Complete all tasks in work area on the master cleaning schedule and document

Basic trouble shooting of equipment issues and assist all operators in troubleshooting equipment
Safety, Quality, Delivery, Cost Requirements:
Forklift Inspections

Material inspections

Flow panel verifications

Weight verification vs. tolerances

Identify protein types and check for signs of spoilage.

Line walks completed

Proper PPE for chemical hazards

Prep reactors for pressure reactions

Follow all applicable SOPs

HACCP documentation CCP documentation
Experience:
Leadership experience preferred

Counterbalance forklift experience required

1-3 years production experience required

Computer experience required
Ensign-Bickford Industries, Inc. is a diversified company with businesses in a myriad of industries including Aerospace & Defense, Space Robotics, Life Sciences, and Pet Food Flavorings, with our headquarters located in Denver, CO. We have been called "The industry leader"​, "The people to follow"​, "The safety, quality and reliability experts"​. Our technologies allow us to be first to market with next-generation products for all of our focus markets. Our businesses include:
AFB International (http://www.ensign-bickfordind.com/subsidiaries/afb-international/)
Ensign-Bickford Aerospace & Defense Company
EnviroLogix Inc. (http://www.ensign-bickfordind.com/subsidiaries/envirologix-inc/)
Honeybee Robotics, Ltd.
Each of our companies, as varied as they are, have a great deal in common. Each is a leader in its field. Each ​shares a dedication to innovation, continuous improvement, a commitment to research and technological expertise and an unmatched level of services and support. The simple truth is: When you are a part of our team, you stand head and shoulders above the rest.
Ensign-Bickford Industries, Inc. is an Equal Opportunity Employer (EOE). Qualified applicants are considered for employment without regard to race, religion, color, sex, age, disability, sexual orientation, genetic information, national origin, or veteran status.