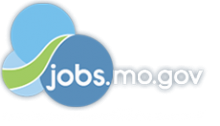 Job Information
Ensign-Bickford Aerospace and Defense

Manufacturing Tech II, Mixer ADW, D Crew

in

Aurora

,

Missouri
Join Ensign-Bickford Industries, Inc. (EBI) and you'll be part of a team that leads science, innovation, and technology on different industry fronts. Working here will provide you with an exciting and motivating career full of development and growth opportunities throughout our businesses. We are a global company that prides itself on having passionate, diverse and dedicated employees who work together to achieve uncommon results.
This opportunity is located within our AFB International business, the global science and technology leader in pet food palatability. We develop and produce a full range of liquid and dry palatability enhancers using high-quality ingredients proven to optimize companion animal response and consumption. to learn more.
Job Description
Mixer
Job Tasks
Understand Dry Blend batch sheets and the ability to accurately complete all applicable documentation

Set up, operate and troubleshoot the mixer, bulk adds and product saver

Understand Mixer Human Machine Interface (equipment panel view) and the process state of mixing durint the entire blend cycle

Complete all tasks in work area on the master cleaning schedule and document

Basic trouble shooting of equipment issues

Assist Packer as needed and available

Maintain 5S for their area
Safety, Quality, Delivery, Cost Requirements:
Inspect, wear and maintain appropriate PPE
Safely use and store chemicals and maintain chemical labeling
Follow safe lifting procedures

Follow all IDLH (Immediately Dangerous to Life and Health) procedures including but not limited to Confined Space, Lockout/Tagout, Machine Guarding and Electrical Safety and Fall Protection

Act as a safety ambassador, immediately reporting potential safety concerns

Ensure strict adherence to the batch sheet to ensure product consistency

Act as a quality ambassador, immediately reporting potential quality concerns

Follow standard work procedures in order to meet daily customer demand

Track performance and work to decrease production downtime

Work to control spills and minimize ingredient waste

Ensure strict adherence to the batch sheet to maintain expected material usage costs

Ensign-Bickford Industries, Inc. is a diversified company with businesses in a myriad of industries including Aerospace & Defense, Space Robotics, Life Sciences, and Pet Food Flavorings, with our headquarters located in Denver, CO. We have been called "The industry leader"​, "The people to follow"​, "The safety, quality and reliability experts"​. Our technologies allow us to be first to market with next-generation products for all of our focus markets. Our businesses include:

AFB International (http://www.ensign-bickfordind.com/subsidiaries/afb-international/)

Ensign-Bickford Aerospace & Defense Company

EnviroLogix Inc. (http://www.ensign-bickfordind.com/subsidiaries/envirologix-inc/)

Honeybee Robotics, Ltd.

Each of our companies, as varied as they are, have a great deal in common. Each is a leader in its field. Each ​ shares a dedication to innovation, continuous improvement, a commitment to research and technological expertise and an unmatched level of services and support. The simple truth is: When you are a part of our team, you stand head and shoulders above the rest.
Ensign-Bickford Industries, Inc. is an Equal Opportunity Employer (EOE). Qualified applicants are considered for employment without regard to race, religion, color, sex, age, disability, sexual orientation, genetic information, national origin, or veteran status.