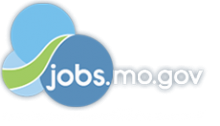 Job Information
Gold's Custom Homes LLC

Service Technician

in

AURORA

,

Missouri
This job was posted by https://okjobmatch.com : For more information, please see: https://okjobmatch.com/ada/r/jobs/2023404 Job Description


We are hiring for a qualified Field Service Technician for our walk-in bathtub division. This is a traveling position, servicing multiple states. Most travel will likely be done in a days time, but some overnights will be required depending on distance and complexity of service call. Walk-in Bathtubs and Showers are our specialty with a unique set of plumbing/electrical criteria. Knowledge in flow-rate, water heater performance capabilities, electrical circuit breaker load capacity, pex and pvc plumbing are a must.


Field Service Technician responsibilities:


Provide service and customer support during field visits or dispatches. Managing all on site installation, repair, maintenance and test tasks. Diagnosing errors or technical problems and determining proper solutions.


This position requires advanced plumbing knowledge and experience with the capability to work in tight spaces. 5 years experience preferred.


This position also requires advanced electrical knowledge in breakers, wiring, installation and troubleshooting. 5 years experience preferred.


This position will require the technician to retrieve and submit documents and photo's via ipads/android tablets and use of portable printers. Basic computer and technical knowledge is a must.


Must pass a background check; have a clean and valid drivers license; and can provide references.


Pay based on experience level.