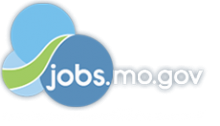 Job Information
City National Bank

Lead Software Engineer

in

Ballwin

,

Missouri
The lead software engineer will participate in designing the next generation Software as a Service ("SaaS") payments platform. Position will own and grow the PaymentHub applications to support multi-tenant platform processing high volume transactions for top profile customers. Play a technical lead and/or a team lead role in designing, developing and maintaining services, applications and external integrations. This includes working effectively across technical domains, with Enterprise Architects, Information Architects, Application Architects and other technical resources and stakeholders. The role will focus on the development of paymenthub front-end applications, data processing services, as well as, interaction between enterprise level common components. The technical skills will focus on cloud, front-end, back-end and data technologies.
The lead software engineer will work hands-on with developers, infrastructure architects, stakeholders, and customers to deliver a best in class applications and services.
Responsibilities
Actively design and implement significant and complex payment system on a day-to-day basis.

Own application and subsystem qualities -- reliability, scalability, maintainable, observability and testability

Lead and support team members practices in compliance with data security standards and policies

Provide technical and domain guidance to engineers as a senior technical resource.

Develop conceptual and detailed designs for development initiatives and conduct design reviews with management and development teams

Conduct code reviews and mentor/direct developers as required

Provide training for application development and support teams on product functions, techniques, DevOps, and other application frameworks including promoting best engineering practice.

Provides technical support to project team members.

Author detailed design and tech documentation

Research technologies and provide proof of concept.

Act as emergency support team as needed.

Gather requirements and contribute to bank technology strategy.

Provide oversight for new technology implementation and design.

Work closely with vendors to implement solutions when needed
Basic Qualifications:
*Must have Bachelor's Degree in Computer Science or equivalent field

*Minimum 15 years of experience in software development

*Minimum 6 years of experience working in a software architect capacity required

*Minimum 4 years of application develop, deployment and support experience in cloud infrastructure
Preferred Qualifications:
Finance industry experience

Expert cloud technology experience
Skills and Knowledge:
Hands-on expert level knowledge of cloud technologies -- AWS

Hands-on expert level knowledge of Java

Extensive knowledge of techniques, languages, tools and platforms for design, development, CI/CD, system testing and production support

Strong Hands-on experience in systems analysis and design, transaction processing

Ability to contribute to multiple project/demands simultaneously

Expert knowledge and experience in modern programming languages and technologies

Expert understanding of cloud deployments, automation and maintenance.

Expert understanding of development frameworks, build, test and deployment.

Expert understanding of application security testing.

Expert understanding of enterprise and cloud software architectures.

Able to perform complex designs, lead development, assist other in troubleshooting

Lead and perform advanced software testing (e.g. load, performance, scalability).

Excellent written and verbal communication skills.

Mentors and develops other software Engineers.

Ability to manage vendor relationships when needed

Relies on experience and judgment to plan and accomplish goals

Leads and directs the work of others.

A wide degree of creativity and latitude is expected.

Typically reports to a head of a unit/department.
Skills and Knowledge
*To be considered for this position you must meet at least these basic qualifications
The preceding job description has been designed to indicate the general nature and level of work performed by employees within this classification. It is not designed to contain or be interpreted as a comprehensive inventory of all duties, responsibilities, and qualifications required of employees assigned to this job. Corporate title subject to change/adjustment.
INCLUSION AND EQUAL OPPORTUNITY EMPLOYMENT
City National Bank is an equal opportunity employer committed to diversity and inclusion. All qualified applicants will receive consideration for employment without regard to race, color, religion, sex, sexual orientation, gender identity, national origin, disability, veteran status or any other basis protected by law.
ABOUT CITY NATIONAL
We start with a basic premise: Business is personal. Since day one we've always gone further than the competition to help our clients, colleagues and community flourish. City National Bank was founded in 1954 by entrepreneurs for entrepreneurs and that legacy of integrity, community and unparalleled client relationships continues to drive phenomenal growth today. City National is a subsidiary of Royal Bank of Canada, one of North America's leading diversified financial services companies.
Equal Opportunity Employer Minorities/Women/Protected Veterans/DisabledInformation Technology, Exactuals