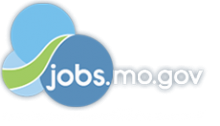 Job Information
The Boeing Company

Experienced Configuration Management Engineer

in

Berkeley

,

Missouri
At Boeing, we are all innovators on a mission to connect, protect, explore and inspire. From the seabed to outer space, you'll learn and grow, contributing to work that shapes the world. Find your future with us.
The F/A-18 Systems Engineering team is seeking a Configuration Management Engineer to perform engineering change proposal coordination.  This is accomplished through: preparation of engineering change documentation, interface with engineering teams impacted by a proposed engineering change, conduct of change boards, Customer engagement, and presentation of engineering change status. This position is located in Berkeley, MO.
Responsibilities include:
Collaborates with teams in the development, analysis, management and compliance verification of process and product baselines of complex products.
Defines, plans, coordinates and conducts product and subsystem level technical design reviews and audits for new and derivative products.
Analyzes complex product trades and/or changes and develops technically complete change proposals.
Contributes to the development and implementation of Configuration and Data Management standards, processes and tools.
Defines and allocates Configuration and Data Management requirements for product hardware, software and engineering design data systems throughout the product lifecycle.
Coordinates the integration of product elements and analyzes & resolves issues with engineering product structure.
Develops, integrates and implements engineering technical program plans including impacts, risks and incorporation of lessons learned spanning multiple engineering functions.
Works under general direction.
This position requires the ability to obtain a US Security Clearance for which the US Government requires US Citizenship.
An interim and/or final U.S. Secret Clearance Post-Start is required.
Basic Qualifications (Required Skills / Experience):
3+ years of relevant engineering work experience
Attention to detail, verbal and written communication across organizations
3+ years of experience with office computing applications such as Microsoft Office
Preferred Qualifications (Desired Skills / Experience):
Demonstrates an interest in personal learning and development as well as process improvement
Understands how to accomplish tasks through formal channels and informal network; understands the cultures of organizations. Applies this information in a way that contributes to the organization's strategic plan and bottom line.
Typical Education and Experience:
Education/experience typically acquired through advanced technical education from an accredited course of study in engineering, computer science, mathematics, physics or chemistry (e.g. Bachelor) and typically 5 or more years' related work experience or an equivalent combination of technical education and experience (e.g. PhD, Master+3 years' related work experience). In the USA, ABET accreditation is the preferred, although not required, accreditation standard.
Additional Information:
This position offers relocation based on candidate eligibility. BSS relocation is available for internal candidates.
This position is for 1st shift
Boeing is a Drug Free Workplace where post offer applicants and employees are subject to testing for marijuana, cocaine, opioids, amphetamines, PCP, and alcohol when criteria is met as outlined in our policies.
All information provided will be checked and may be verified.
Please apply as soon as possible for this role as recruitment may commence before the end date.
At Boeing, diversity, equity, and inclusion are enduring company values. We strive to live these values every day not only because it's the right thing to do, but because our success depends on it. The company's commitment to diversity and inclusion means providing a work environment for all employees that is welcoming, respectful and equitable, with opportunities for personal and professional development.
Boeing is an Equal Opportunity Employer. Employment decisions are made without regard to race, color, religion, national origin, gender, sexual orientation, gender identity, age, physical or mental disability, genetic factors, military/veteran status or other characteristics protected by law.