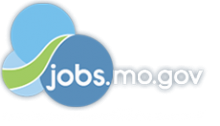 Job Information
The Boeing Company

Mid-Level Vehicle Management System Requirements Engineer

in

Berkeley

,

Missouri
The Boeing Company is seeking highly motivated engineers with design and analysis experience to support Vehicle Management System (VMS) development, integration, and test, including requirements validation/verification efforts, and ultimately flight testing. Work will be performed at the Boeing St. Louis, MO area campus locations supporting Boeing Phantom Works. This role is for a Mid-Level Vehicle Management System Requirements Engineer(Level 3).
POSITION RESPONSIBILITIES:
Develop software requirements and design for a Vehicle Management System (VMS).

Design airplane input signal processing, redundancy management, system monitoring and control.

Apply model-based engineering techniques to design and verify system requirements. Interpret requirements and functional subsystem descriptions to formulate and test mathematical models.

Coordinate and integrate requirements across engineering disciplines

Verify and validate software against designed requirements in virtual and hardware test environments.

Conduct analysis to support certification of Vehicle Management System.
Export Control:
This position requires the ability to obtain a U.S. Security Clearance for which the U.S. Government requires U.S. Citizenship. An interim and/or final U.S. Secret Clearance Post-Start is required.
Basic Qualifications (Required Skills/Experience):
Experience in software or hardware engineering, requirements, design, development, test, and working with airborne certified software and hardware

Currently have at least a Bachelor's degree in Engineering, Computer Science, Mathematics, Physics, or Chemistry
Preferred Qualifications (Desired Skills/Experience):
Experience in Matlab/Simulink

Experience using object oriented programming (OOP), e.g. Java, Python, Ruby, C++, Objective-C, Visual Basic .NET, Smalltalk, Curl, Delphi, Eiffel, or SystemVerilog with OOP constructs

Knowledge of VMS design activities (HW/SW design, integration, modeling, and test procedure development).

Familiarity with Simulink modeling for real-time embedded applications.

Experience in analog and digital circuit design and analysis.

A current DOD Secret clearance is highly desirable.
Typical Education/Experience:
Education/experience typically acquired through advanced technical education from an accredited course of study in engineering, computer science, mathematics, physics or chemistry (e.g. Bachelor) and typically 5 or more years' related work experience or an equivalent combination of technical education and experience (e.g. PhD, Master+3 years' related work experience). In the USA, ABET accreditation is the preferred, although not required, accreditation standard.
Relocation:
This position offers relocation based on candidate eligibility
Drug Free Workplace:
Boeing is a Drug Free Workplace where post offer applicants and employees are subject to testing for marijuana, cocaine, opioids, amphetamines, PCP, and alcohol when criteria is met as outlined in our policies.
Shift:
This position is for 1st shift
Boeing is an Equal Opportunity Employer. Employment decisions are made without regard to race, color, religion, national origin, gender, sexual orientation, gender identity, age, physical or mental disability, genetic factors, military/veteran status or other characteristics protected by law.