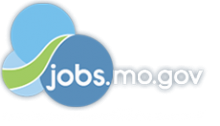 Job Information
The Boeing Company

Product Data Management Specialist

in

Berkeley

,

Missouri
The Boeing Company is seeking an individual to assist in Product Data Management tasks as well as assuming the role of a Data Transfer Agent (DTA). The DTA is responsible for understanding what constitutes a data transfer, following the process for data transfers, Assured File Transfers (AFT) and their process as well as understanding the differences between data and technology transfers that follow a separate process. Performing these tasks involves risks that need to be understood and managed.
As a DTA the individual will be responsible for performing, tracking, and handling data to and from multiple networks

As a DTA the individual will be trained on the various processes, the tools used during the process, and on the use of the Security Classification Guide for the program.

When time permits, the selected individual will be trained to assist in Product Data Management activities including the Phantom Works Technology Database and it's processes.
Additional information:
Must have a high degree of attention to detail

Must have experience using Microsoft Office products and Adobe

Must be able to ask "why" until you get to the root of the request to ensure proper process is being followed and program/customer/Boeing requirements are being followed.
The selected individual must be eligible to be briefed to a Special Access Program.
Security Clearance:
This position requires an active U.S. Secret Security Clearance (US Citizenship Required). (A U.S. Security Clearance that has been active in the past 24 months is considered active)
Basic Required Qualifications:
2+ years of experience collecting, organizing, synthesizing and analyzing data for a cross-functional team

2+ years of experience with PowerPoint and Excel for data analysis and presentations
Preferred Qualifications (Desired Skills/Experience):
Experience using Microsoft Office and Adobe

Active Top Secret clearance

Experience working within Special Access Programs

2+ years of experience with advanced functionality within Excel (PowerQuery), SQL, & Sharepoint development
Typical Education & Experience:
Education/experience typically acquired through advanced education (e.g. Associate) and typically 1 or more years' related work experience or an equivalent combination of education and experience (e.g. Bachelor, 3 years' related work experience, etc.).
Relocation:
Relocation assistance is not a negotiable benefit for this position. Candidates must live in the immediate area or relocate at their own expense.
Drug Free Workplace:
Boeing is a Drug Free Workplace where post offer applicants and employees are subject to testing for marijuana, cocaine, opioids, amphetamines, PCP, and alcohol when criteria is met as outlined in our policies.
Boeing is an Equal Opportunity Employer. Employment decisions are made without regard to race, color, religion, national origin, gender, sexual orientation, gender identity, age, physical or mental disability, genetic factors, military/veteran status or other characteristics protected by law.