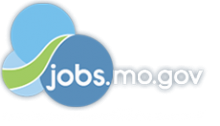 Job Information
Sky Climber

Project Administrator

in

Bridgeton

,

Missouri
Build an exciting, rewarding career in one of the fastest growing industries in the world – joining the Sky Climber team, you'll find a friendly work environment, opportunities for growth and development, recognition for your work, and competitive pay and benefits. Visit skyclimberwind.com to learn more.
The Company: Sky Climber Renewables is a privately held renewable energy service company and is renowned for large scale service support and rapid deployment of qualified technical resources and equipment. We serve the world's leading wind energy OEMs and Owner/Operators, across all areas of critical inspection, service and maintenance.
Our employees are considered the foundation of our business and our most important asset.

We believe in empowering people and businesses to create, build and maintain the things we need and care about.
The Position: We're looking for Project Administrators
Benefit Eligible – Medical; Dental; Vision; Life; Vacation & Sick Pay; Company matching 401K

Dynamic skills utilization and development across multiple functions of projects

Unique exposure and collaboration with management in areas of HR / Project Management / Finance / Compliance

High school diploma required. Associates or Bachelor's degree preferred.

Proven ability to uphold high standards, demonstrate accountability and take ownership as a highly self-driven leader.

Service and/or Wind industry experience preferred

Strong organizational skills

Functions effectively under pressure in environments of rapid change and conflicting demands and is capable of multi-tasking.

Strong customer service skills.

Excellent English communication skills (verbal, active listening, written, meeting management, presentation).

Valid driver's license and ability to travel as needed to meet business objectives.

Strong PC computer skills (MS office) required – Outlook, Work, Excel, and PowerPoint.

Strong attention to detail.

Ability to work independently and unsupervised.

Assist Resource and Project Manager(s) with tasks associated with their respective projects and technicians

Ability to assist field technicians with any scenarios that may arise and determine immediate plan based on your discretion and company policies.

Communicate with field technicians and aid in growing their experience and showing a career path from our tech progression

Responsible for duties associated with Onboarding of new technicians. Including but not limited to: Onboarding, certifications, collecting information and experience, software registrations, etc.

Responsible for collecting, organizing and tracking employee safety certifications

Enforces corporate and safety policies and procedures. Acts as a safety role model and understands behavioral based safety.

Responsible for management and tracking of gear bags and uniforms

Responsible for management, shipping and tracking of fuel cards

Responsible for pulling and shipping inventory from warehouse, and entering contracts for PPE and gear bag items

Responsible for assisting employees with Payroll questions and potential errors

Responsible for compiling and organizing timecards each week

Responsible for managing the GPS program including disciplinary functions

Responsible for booking logistics (flights & rentals) for employees

Assist or lead Safety and vehicle incident management investigation and determine root cause and/or ownership from your findings

Assist with scheduling hands on training classes for field technicians

Assist with Safety and vehicle incident management.

Any additional duties as assigned

Training Coordinator

Training Scheduler
ID: 2021-1415
Street: 12812 Boenker Lane