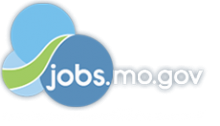 Job Information
Chestnutlabs

Maintenance Technician

in

Cabool

,

Missouri
General Purpose:
The Maintenance Technician performs maintenance and repair services in multiple crafts. This position may operate utilities equipment which supplies electricity, steam, heat, refrigeration, air conditioning, compressed air or ventilation. The main purpose of this role to support the Operations to ensure the equipment is operating at desired capacity and producing quality product.
Job Duties and Responsibilities:
Locate, diagnose and repair any problem causing equipment downtime or unsatisfactory equipment performance. Perform work with minimum downtime and interference with operations concern.
Perform both unscheduled and scheduled work as well as preventative/predictive maintenance on equipment to help achieve a goal of zero downtime and one hundred percent efficiency.
Continuously work with the MP2 system to develop and maintain accurate parts inventory levels.
Complete changeovers and overhauls on all packaging and canning machinery.
Make repairs and adjustments to conveyor tracks, gear boxes and motors.
Operate, monitor and troubleshoot various systems throughout the plant ie: water, steam, air and water cooling systems and associated pumps and valves.
Correct GMP discrepancies.
Interact with contractors, plant personnel and maintenance supervision.
Assist in other maintenance areas as directed or needed.
§ Other duties may be assigned as required
Knowledge, Skills and Abilities:
Minimum Requirements
§ High School Diploma or equivalent
§ 2+ years formal mechanical education, certification or equivalent work experience in a manufacturing environment,
§ Basic ability to read blue prints, basic welding and fabrication skills,
§ Ability to communicate well both written and verbally,
§ Must be able to read, write and speak English
Preferred Qualifications
§ 5+ years Manufacturing / Industrial maintenance experience
§ Technical degree or certification
§ Food, Beverage or Pharmaceutical experience
§ The ability to multi-task
§ Good math skills
§ Basic computer skill
An Equal Opportunity Employer
Equal Opportunity Employer Minorities/Women/Protected Veterans/Disabled