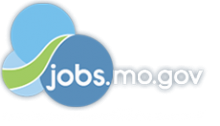 Job Information
SoutheastHEALTH

Lab Section Supervisor

in

Cape Girardeau

,

Missouri
Lab Section Supervisor
Licensed Technical Cape Girardeau, Missouri Pathology Lab Full-Time
Apply
Description
Day ShiftProvides supervision and support in daily functioning of Pathology lab services and employees in order t o provide excellent patient care, and to process quality tissue specimens received into the P athology department.Begin
Embraces change in a positive manner with flexibility, giving each idea a fair chance.

Responsible for accurate preparation of biological fluids and human body tissues in all areas of the laboratory by the use of chemicals, reagents, and complex instruments.

Performs all general technical duties of Histotechnologist (ASCP) in area of oversight as needed or assigned.

Request reagents and supplies in advance of need, maintaining efficient use of lab inventory.

Responsible for detecting and controlling errors during collection, receiving, processing, testing, and reporting. Maintains quality control with continuous monitoring and r esponds to complaints or QM event reports as indicated.

Has an active role in total quality management to provide the best patient care including review of QC data and reporting trends and outliers, PT survey participation/entry/response, and reporting Laboratory PI statistics to Director and Quality Management as indicated.

Performs without direct supervision; performs and reviews preventative maintenance records on all equipment; reviews and updates procedure manuals on an annual basis. Evaluates procedural changes under the direction of Medical Director, keeping up to date on all CAP, OSHA, EPA, and CLIA regulations .

Supervises and schedules lab employees, coordinates work load, oversees orientation checklists and training of new employees and students and explains test principles.

Supervisory d uties include hiring, counseling, evaluating, and disciplining staff, providing for a safe work environment and process improvement. Provides and accepts coaching as a way to improve the team and the organization.

Has regular department meetings to provide the opportunity for exchanges between employees and their supervisors.

Duties require interaction with different patient age groups, i.e., neonate, child, adolescents, adults, and the elderly, and requires recognition that different age groups requires specialized attention or care.

Performs other duties as assigned to meet the needs of the Pathology Laboratory or Organization.
Become
Bachelor's degree and current board certification by a nationally recognized agency such as the American Society of Clinical Pathologists (ASCP) required for area of technical oversight = HT (ASCP) or HTL (ASCP) .

M inimum of 4 (four) years' experience required for a t echnical section Supervisor .

Previous supervisor experience preferred.

Must be able to read, write and speak English.