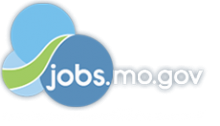 Job Information
Bilfinger Industrial Services Inc.

Superintendent (Scaffold & Insulation)

in

Cape Girardeau

,

Missouri
Bilfinger Industrial Services Inc., known as a leading one stop shop provider for complex industrial services is seeking a Regional Superintendent (Insulation, Paint and Scaffolding) for our Cape Girardeau, MO office. This position requires a self-motivated individual to direct and coordinate field operations for assigned project and/or discipline including foreman and craft supervision; determines materials and subcontractor availability; works with engineers and Site Superintendent to develop schedules, ensure proper means, methods, and quality standards, and predict performances.
Essential Duties and Responsibilities:
Manage field operations of Insulation, Paint and Scaffolding (ISP) craft disciplines for the entire construction maintenance site, have ownership of the site construction facilities, equipment, rental equipment and routine inventory of assets.

Oversee site security procedures for area/discipline and supervise labor in conformance with the site/project work rules.

Understand, align to, and execute fieldwork in accordance with the approved project schedule, company policies and procedures, and labor estimates.

Ensure field compliance with the project quality control program. Participate in cost review and adjust field operations when indicated. Support site?s project tool and equipment plan.

Have a thorough knowledge of subcontract documents, including terms and conditions and ensure compliance for successful project execution and limitation of liability.

Work with project staff to develop schedules, methods, and predict craft performance. Plan, schedule, manage all craft overtime and meet the site requirements.

Coordinates field operations for the project including field supervision personnel, materials and subcontractor activities. Manage labor resources including increased/decreased personnel needs.

Work with engineering, procurement, and planners to develop equipment handling requirements.

Inform the Site Superintendent about productivity, status of area responsibility and field staff personnel issues.

Must have industrial supervision experience.
Qualifications:
Minimum of 10 years of experience in the Industrial maintenance and construction arena, primarily in Scaffolding and Insulation.

Minimum 5 years in supervision

Excellent written and verbal communication skills, time management and organizational skills are required.

Ability to travel by plane or vehicle, frequently required to monitor project worksites which include standing, climbing stairs, ladders, stooping and bending.