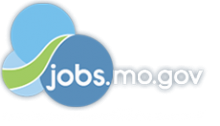 Job Information
SoutheastHEALTH

Supply Chain Technician

in

Cape Girardeau

,

Missouri
Supply Chain Technician
Service Cape Girardeau, Missouri Materials Management Full-Time
Apply
Description
Day ShiftThe Supply Chain Technician is responsible for daily supply support functions to the areas assigned including: scanning customer-owned inventory with HHT, picking supply orders, distribution/stocking of forward areas, receiving supply shipments, stock putaway, and cycle countsBegin
Deliver the best possible service to the clinical team we support

Responsible for customer support of assigned areas. Performs daily sorting, labeling, and staging of items according to distribution charts and schedules. Performs distribution and stocking functions to internal customers

Develop key skillsets to meet individual and departmental goals. Hands-on learning approach to training/coaching/mentoring to become a world-class Supply Chain team.

Completing all assigned training according to the formal training plan schedule.

Performs material receiving functions including: verifying correct items, quantities, and prices to accurately process receipts in the inventory management computer system.

Processes stock/non-stock orders in the inventory management systems, coordinates with procurement to resolve order issues/backorders, substitute item impact, identify discrepancies and order exceptions, actively work manufacturer recalls/safety notices and process returns to vendor.

Able to apply lean supply philosophy, performs basic analytics using Microsoft products and other tools available through supply chain management systems.

Understands and participates in product standardization efforts. Will be responsible for product replacement, rotation, substitutions, label updates, and communication with departments.

Consults with departmental POCs regarding departmental needs as a means to maintain optimal inventory levels resulting in supply expense reduction based on utilization and usage.

Maintains all historical supply chain records: requisitions, purchase orders, quotes, contracts and related documents, establishing a clear audit trail.

Participates in Health System meetings and training to collaborate on developing strategic initiatives and improvement of system operations

Controls and monitors vendor access to the Health System and employee access to the Supply Chain Department while maintaining the security/integrity of the inventory assets.

Performs inventory counts according to schedule. Documents and files all source documentation according to policy.

Responds to Southeast HEALTH disaster code calls (during and after business hours as required) and participates in emergency preparedness training and drills.

Adheres to all Southeast HEALTH and Supply Chain policies, procedures, and protocols.

Read and interpret documents, write routine reports and correspondence and create graphs, charts and run basic reports when requested

Deal with problems involving conflicting resources or priorities

Represent SoutheastHEALTH in professional and social settings within the facility, to outside vendors and other professional contacts

Work independently and be self-motivated, organized and have attention to detail

Performs other duties as assigned.
Become
High school graduate required. Training in the operating room with additional education in business, accounting, inventory management and computers preferred. Associate Degree in business or related field preferred

Proficiency in Word and Excel.

Positive attitude and team player

Must possess Class E license

Must be able to read, write and speak English