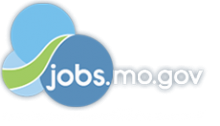 Job Information
Oracle

Applications Architect

in

Chesterfield

,

Missouri
Analyze, design develop, troubleshoot and debug software programs for commercial or end user applications. Writes code, completes programming and performs testing and debugging of applications.
As a member of the software engineering division, you will specify, design and implement major changes to existing software architecture. Create new architecture for a moderate size product or a portion of a major product. Build and execute unit tests and unit test plans. Review integration and regression test plans created by QA. Communicate with QA and porting engineering to ensure consistency, testability and portability across products in general.
Provide leadership and expertise in the development of new products/services/processes, frequently operating at the leading edge of technology. Recommends and justifies major changes to existing products/services/processes. BS or MS degree or equivalent experience relevant to functional area. 8 or more years of software engineering or related experience.
Oracle is an Affirmative Action-Equal Employment Opportunity Employer. All qualified applicants will receive consideration for employment without regard to race, color, religion, sex, national origin, sexual orientation, gender identity, disability, protected veterans status, age, or any other characteristic protected by law.
Description
With tremendous market success in our Cloud Applications, especially in ERP Cloud, Higher Ed institutions have expressed unprecedented interest in embarking a cloud adoption journey with Oracle. Student Information Systems, a critical functional area to complete in our SaaS footprint for Higher Ed, is one top investment priority for Oracle.
The Senior Principal Software Engineer plays an important role in Oracle's plan to disrupt the market. This role is responsible for developing key product features and differentiators for the Student Cloud. As part of the Higher Ed Development team, this role works with product strategy, product management, customers, development, UX, QA, etc.) and will also be mentoring and other developers.
This is a senior position. The successful candidate will develop a deep understanding of all (relevant) Oracle, industry and related technologies, Fusion tech stack and other cloud products, and will be responsible for the continuing development of a world class, scalable product architecture and intuitive Student Cloud products which will be used by institutions and students worldwide.
As a technical leader with the Oracle Student Cloud development team, you will work on and provide direction to projects that solve complex technical problems that provide substantial customer value and differentiator. You will be in regular interactions with other key executives, leaders and developers and work with team members spread across the globe. This is an extremely challenging, very fast paced, extremely rewarding and highly visible position.
Responsibilities
Build full stack prototypes and/or proof of concepts using libraries and frameworks.
Solve complex technical challenges and implement process amongst the development teams.
Provide technical and architectural leadership to a large, world-wide team.
Enforce application design patterns and development practices.
Leverage leadership abilities to inspire and influence others, internal and external teams
Build relationships and influence outside of authority while leveraging Oracle expertise and resources.
Research and present technical solutions to technical management and senior individual contributors.
Requirements
Deep architectural leadership experience in SaaS/Cloud as well as in enterprise software solutions.
Commercial experience as lead developer of complex cross application products and/or underlying infrastructure that has shipped and in use by large number of customers.
High degree of competence in written and verbal communication skills, including experience communicating with Executive audiences.
BS or MS degree or equivalent experience relevant to functional area, multiple domains preferred.
15 years of software engineering and technical leadership experience.
Highly familiar with Agile methodologies and experience in guiding agile teams.
Excellent problem solving, critical thinking, and communication skills.
Self driven and highly motivated by meaningful and impactful work.
Ability to work in an extremely fast paced and challenging environment.
Excellent command of written and spoken English.
Passion and empathy for human/consumer centered design.
Skills
Backend
Java/C#/Python or other object oriented language.

Deep knowledge of data modeling and query performance tuning.

Deep knowledge of REST service design and implementation.

Cloud Infrastructure design patterns.
Front end
Experienced with more than one JavaScript framework (Angular, React, etc…).

Experienced with unit testing (Jasmine, Mocha, Chai, etc…).

Experienced with functional automation testing, Selenium.

Experienced with JavaScript Build libraries.

Experienced in CSS/CSS pre compilers (SASS, LESS, etc…).

Experienced in Mobile design and development.

UI Component design patterns.

JavaScript design patterns.

Experience with JavaScript ES5, JavaScript ES6, and/or TypeScript.

Experience with NPM, NodeJS, Deno
Bonus
Expert in accessibility
Expert in data security
Expert in UI security
Advanced knowledge of pipeline tools (Jenkins, TeamCity)
Experience with: ADF, ADF REST, OCI, Oracle JET, Oracle Visual Builder
Job: *Product Development
Organization: *Oracle
Title: Applications Architect
Location: United States
Requisition ID: 20000TOQ