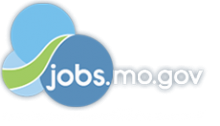 Job Information
CTG

Biologist

in

Chesterfield

,

Missouri
Biologist
Chesterfield, Missouri, United States
Information Technology
Feb 17, 2021Post Date
21200841Requisition #
Apply for JobShare this JobSign Up for Job Alerts
CTGs premier global client in Chesterfield, MO has a 6-month contract assignment for aBiologist.
Location: Chesterfield, MO
Duration: 6 months, with potential for extension
Description:
We are looking for a creative Biologist to assist with experimentation and data collection for innovative projects. The individual is required to have excellent communication, interpersonal, and problem-solving skills as well as have a strong commitment to innovation and be results driven. The position will be responsible maintaining media and assisting in new technology advancements.
This is a unique opportunity to work with leading edge technologies and talented research scientists. The researcher is required to work safely, diligently and efficiently, and follow high standard operation procedures accurately to accomplish our goals in a time manner.
Roles and responsibilities:
Make simple chemical solutions following standardized recipes

Track and document media use from all lab users

Routine lab bench research involving imaging and plant tissue collection

Basic microscopy using dissecting microscope and Stereoscope

Data collection and documentation

Perform plant care in growth chamber, greenhouse and field involving soil preparation, planting, maintenance, bagging, pollination, harvesting, threshing, plant disease and phenotype evaluations and other related work

Routine plant physiology measurements

Following ESH policies and procedures to ensure personal safety, the safety of others and the safe operation of the local research facility

Assist with data entry into standard templates using Microsoft Excel
Required Skills/Experience:
Minimum of a Bachelor's Degree in Biology, Chemistry, Biochemistry or a related field

At least 2 years lab experience

Basic computer skills in Windows, Word, PowerPoint and Excel

Self-motivated person with excellent interpersonal and communication skills

Strong customer focus and results orientation

Superior attention to detail

Demonstrated ability to organize and balance tasks

Demonstrated ability to communicate effectively; both written and oral

Ability to work independently with limited supervision

Ability to work with strict deadlines in a highly demanding and dynamic environment and to handle multiple projects
To Apply:
To be considered please immediately apply to this requisition using the link provided.
CTG's Benefits Plan allows you to select insurance coverage that best suits your lifestyle, and take part in our savings programs and educational plans. We offer Flexible Spending Accounts, a 401(k) Retirement Plan, and an Employee Stock Purchase plan. Our educational plan comprises access to more than 2,000 web-based technical, professional and business development courses.
CTG (NASDAQ: CTG) has developed a reputation for responsiveness and reliability - traits that our clients say set us apart - since our founding in 1966. As one team, we create and deliver information and technology solutions that make our clients more successful and cultivate a workplace that attracts and develops the best people. Our vision is to be an indispensable partner to our clients and the preferred career destination for information and technology experts. CTG has operations in North America, South America, Western Europe, and India and regularly posts news and other important information online at www.ctg.com.
Our culture is a direct result of the people who work at CTG, the values we hold, and the actions we take. In other words, our people are the culture. It's a living, breathing thing that is renewed every day through the ways we engage with each other, our clients, and our communities. Part of our mission is to cultivate a workplace that attracts and develops the best people, reflected by our recognition as a Great Place to Work-certified company across many of our global operations.
CTG will consider for employment all qualified applicants including those with criminal histories in a manner consistent with the requirements of all applicable local, state, and federal laws.
CTG is an Equal Opportunity and Affirmative Action Employer. CTG will assure equal opportunity and consideration to all applicants and employees in recruitment, selection, placement, training, benefits, compensation, promotion, transfer, and release of individuals without regard to race, creed, religion, color, national origin, sex, sexual orientation, gender identity and gender expression, age, disability, marital or veteran status, citizenship status, or any other discriminatory factors as required by law. Our Affirmative Action program serves to promote occupational equality and diversity through good faith efforts. CTG is fully committed to promoting employment opportunities for members of protected classes.
Additional Information
Job Function: Biology

Education Level: Bachelor's Degree (±16 years)

Work Remote: No

Travel: No