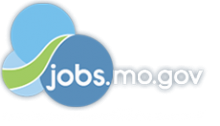 Job Information
Oracle

Principal Product Management and Strategy- Financials /ERP

in

Chesterfield

,

Missouri
Lead a team that acts as the central resource and driving force for the design, process, manufacturing, test, quality and marketing of product(s) as they move from conception to distribution. Organize interdepartmental activities ensuring completion of the project/product on schedule and within budget.
As a member of the product development division, you will specify, design and implement major changes to existing software architecture. Define project needs. Build and execute unit tests and unit test plans. Review integration and regression plans created by QA. Communicate with QA and porting engineering to ensure consistency, testability and portability across products in general.
Provide leadership and expertise in the development of new products/services/processes, frequently operating at the leading edge of technology. Recommends and justifies major changes to existing products/services/processes. BS or MS degree or equivalent experience relevant to functional area. 8 or more years of software engineering or related experience.
This is a remote/office based position which may be performed anywhere in the United States except for within the state of Colorado.
Oracle is an Affirmative Action-Equal Employment Opportunity Employer. All qualified applicants will receive consideration for employment without regard to race, color, religion, sex, national origin, sexual orientation, gender identity, disability, protected veterans status, age, or any other characteristic protected by law.
We are looking for a Principal Product Management and Strategy, with expertise and passion in delivering best in class SaaS applications. As a product leader, you should be customer focused, possess a product development mindset, and be able to envision the next generation business/finance transformation capabilities. You will be thought-leading key areas related to financial processes, accounting, finance business partnership and financial reporting. Technology is fueling a change in finance. Visionary finance leaders view applications and technology as a service.
Oracle ERP Cloud is the global leader in the Business Applications Cloud. Oracle Financials Cloud has set a new standard for the way companies innovate, work, and adopt technology. The Financials Cloud, which is at the heart of the ERP cloud, is the most comprehensive, integrated, and scalable financial management solution available and revolutionizes how finance users interact with data and make decisions. The world class, modern, intuitive, standards-based user interface provides real-time information about common financial activities, pinpoints issues that require attention, and helps you prioritize your day-to-day activities. Financial statements are both boardroom ready and highly interactive. Our goal is to continue to innovate using the latest in technology to provide unprecedented insight, analytics, integration, and automated business flows with the richest user experience. Our development team is a close knit, exciting, and diverse group of people with tremendous passion for the product. We continually engage with our customers to ensure their successful adoption of our service and take great pride in empowering them. We are in the early stages of an ambitious, innovative, design for the next generation of finance transformation.
Location: United State/Remote. Some travel maybe needed, but very limited (post COVID)
You will work with our strategic customers in their digital finance transformation journey. You will work with our partners in building out industry solutions on the Oracle Application Cloud. As a member of the Product Development team you help translate customer requirements into requirements for the next generation of the product. You should be able to understand functional requirements, able to architect scalable solutions, while being very hands-on, able to dive deep into any part of the stack and lower level system interactions. You should be able to work comfortably in a collaborative, agile environment, and be excited to learn.
If this is you, at Oracle you can design and build innovative Solutions. These are exciting times in our space - we are growing fast and working on ambitious new initiatives with large enterprises who are adopting ERP Cloud after decades of operating on-premise. You will have the opportunity to work on cutting-edge solutions for high volume, high performance requirements and design innovative financial application solutions in Cloud.
Demonstrated experience in engaging and influencing business leaders, including CXOs, key Business Decision Makers in their digital transformation journey.

Multiple years of experience in bringing creative ideas and proposals to executives, identifying solutions that positively impact customer usage and customer satisfaction, supported by qualitative justification and quantitative analysis.

Possess modern product development mindset to delivering best in class SaaS applications and solutions

Proven track record of building and leading results-focused teams with high discipline in prioritization and execution

Ability to effectively influence and communicate cross-functionally across all levels of management and work on multiple projects simultaneously in a fast-paced, dynamic environment.

Establish and develop process and methodologies to meet and execute on strategy

Working with geographically distributed teams and with geographically distributed customers and partners

Work effectively with Operations, Product management, Engineering & Strategy teams for reviewing solution designs & ironing out design deficiencies
Preferred Qualifications
Bachelor's degree in business, accounting, finance or related field. Candidates with both finance & accounting skills, and CS background desirable.

Experience in implementing and building solutions on the Oracle ERP/Finance cloud required.

Experience implementing Oracle ERP/Financials cloud projects at customers desirable.

Experience consulting, implementing Oracle Finance/ERP at SI partners desirable.

Professional certifications such as CPA, CIMA/CGMA, CFA would be added advantage

Practical experience with bringing ideas into product features in a SaaS environment

7 years of experience in automation and transformation of finance processes

2 years of experience dealing with CxOs or key decision makers in their Finance and Digital transformation journey on the cloud

7 years of experience in software development environment

7 years of experience in dealing with critical issues during customer adoption and influencing successful go lives

Knowledge of business processes such as procure to pay, order to cash, subscription billing, fixed assets management, project accounting, financial close and reporting, cost and management accounting and financial planning/budgeting
/As part of Oracle's employment process candidates will be required to complete a pre-employment screening process, after a conditional offer has been extended./
Job: *Product Development
Organization: *Oracle
Title: Principal Product Management and Strategy- Financials /ERP
Location: United States
Requisition ID: 2100080Z