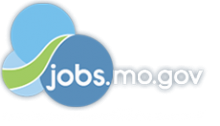 Job Information
Oracle

Principal Quality Automation Engineer - Oracle Cloud Engineering Development (JoinOCI-SDE)

in

Chesterfield

,

Missouri
Design, develop, troubleshoot and debug software programs for databases, applications, tools, networks etc.
As a member of the software engineering division, you will take an active role in the definition and evolution of standard practices and procedures. You will be responsible for defining and developing software for tasks associated with the developing, designing and debugging of software applications or operating systems.
Work is non-routine and very complex, involving the application of advanced technical/business skills in area of specialization. Leading contributor individually and as a team member, providing direction and mentoring to others. BS or MS degree or equivalent experience relevant to functional area. 7 years of software engineering or related experience.
Oracle is an Affirmative Action-Equal Employment Opportunity Employer. All qualified applicants will receive consideration for employment without regard to race, color, religion, sex, national origin, sexual orientation, gender identity, disability, protected veterans status, age, or any other characteristic protected by law.
AtOracle Cloud Infrastructure (OCI),we build the future of the cloud for Enterprises as a diverse team of fellow creators and inventors. We act with the speed and attitude of a start-up, with the scale and customer-focus of the leading enterprise software company in the world.
Values are OCI's foundation and how we deliver excellence. We strive for equity, inclusion, and respect for all. We are committed to the greater good in our products and our actions. We are constantly learning and taking opportunities to grow our careers and ourselves. We challenge each other to stretch beyond our past to build our future.
You are the builder here. You will be part of a team of really smart, motivated, and diverse people and given the autonomy and support to do your best work. It is a dynamic and flexible workplace where you'll belong and be encouraged.
Oracle is seeking an experienced and drivenPrincipal Quality Assurance Automation Engineer who wants to join a team of highly talented Technology and Engineering professionals who are revolutionizing the delivery of Cloud Services at Oracle.
Oracle ITprovides modern enterprise services to Oracle's internal businesses and is amid a cloud transformation driving improved agility, performance, availability and security across Oracle's Enterprise and Development environments. We are looking for passionate, highly motivated, uniquely skilled, "engineering-first" driven individuals to join our team and help build our next generation business platform. If you are looking for an environment that embraces your unbridled ambition for innovating solutions; provides clearly defined objectives and empowers individual growth through direct feedback; values your contributions and is dedicated to supporting your personal development, then Oracle IT is the team for you!
Responsibilities
• Oracle IT QA team will help drive the software development process towards quality-centric methodologies.
• The QA team will also drive efficiencies in the QA process and invest appropriately in process changes, automation, tools etc. to reduce the overall QA effort for the product.
• The goal of QA team is to build a comprehensive test suite that will be utilized to validate the solution in a scalable and repeatable manner.
• The QA team identifies use cases and creates test plans, defines test strategies and creates test cases to validate software design via manual and automated tests.
• Writing testing automation for API and UI layers.
• Execute cross browser, platform and mobile device testing
• Run, maintain and debug testing automation scripts
• Work on DevOps modules for Continuous Integration and Continuous deployment
• Automation of unit test modules. Benchmark and perform load testing, security testing and regression testing.
Qualifications
• * BS degree in Computer Science*or equivalent
• 7 yearsof related work experience in all of thetesting areas (Quality, Test Engineering, Test Automation, Accessibility Testing, Performance Testing, and Mobile Testing)
• Minimum of 4years hands on experience in automated testing using mobile and web automation toolslike Appium,Selenium, Behavior Driven Development Tools,Cucumber,Robot Framework, Open Test, etc.
• At least 3 years' work experience in defining and implementing automated framework strategy and design. UnderstandsTest Automation Architecture(one with experience building automation frameworks from ground up is highly preferred)
• Experience with Cross Browser Visual Testing methodologies, tools, and modern JS UI testing frameworks like Cypress.js, WebDriver.io and Puppeteer. Proficient in JavaScript testing framework like Mocha/Chai
• Strong background in software quality, test automation frameworks and testing methodologies.
• Proficient in software development methodology with at least 3 years coding experience in Java, NodeJS and JavaScript
• Familiarity and understanding of modern web application development with deep experience in HTML/CSS
• Proficient understanding of Continuous Integration and deployment and tools chain like GIT, Jenkins, Maven, RunDeck, Terraform, Ansible, etc.
• QA/Testing experience with Web & Mobile Manual/Automation, Single Page applications.
• Experience with Section 508 accessibility testing
• Proficient understanding of cross-browser compatibility issues and ways to work around such issues
• Proven experience with REST API including the ability to create API based flows to test middle layer components
• Familiarity with front-end build tools and package managers, such as Grunt, Bower, NPM and Gulp.js
• Written and verbal communication skills with the ability to present complex information in a clear, concise manner to all audiences
• Ability to translate business needs into test requirements
• Self-motivated and proactive, able to learn quickly and apply new concepts, tools and applications
• Flexible work times to enable working with team members in other time zones (Early and/or Late conferences)
Job: *Product Development
Organization: *Oracle
Title: Principal Quality Automation Engineer - Oracle Cloud Engineering Development (JoinOCI-SDE)
Location: United States
Requisition ID: 20001540
Other Locations: US-WA,Washington-Seattle, US-CO,Colorado-Broomfield