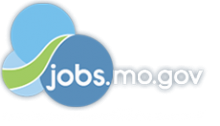 Job Information
Oracle

Principal Software Engineer (JoinOCI)

in

Chesterfield

,

Missouri
Design, develop, troubleshoot and debug software programs for databases, applications, tools, networks etc.
As a member of the software engineering division, you will take an active role in the definition and evolution of standard practices and procedures. You will be responsible for defining and developing software for tasks associated with the developing, designing and debugging of software applications or operating systems.
Work is non-routine and very complex, involving the application of advanced technical/business skills in area of specialization. Leading contributor individually and as a team member, providing direction and mentoring to others. BS or MS degree or equivalent experience relevant to functional area. 7 years of software engineering or related experience.
Oracle is an Affirmative Action-Equal Employment Opportunity Employer. All qualified applicants will receive consideration for employment without regard to race, color, religion, sex, national origin, sexual orientation, gender identity, disability, protected veterans status, age, or any other characteristic protected by law.
Oracle IT
Oracle IT is the focal point for technologies to improve end-user productivity and experience, building products to support our entire cloud DevOps ecosystem and creating foundational services to enable Oracle's cloud tenancy environment. Oracle IT is undergoing massive transformation across people, process and technology areas to transition into cloud and services-based organization. Engineers get to build highly scalable, multi-tenant tools and distributed applications, leverage our own cutting-edge cloud technologies and industry leading Software-as-a-Service product lines to modernize our IT environments. Engineers will also experience unparalleled growth, scale and scope with an inclusive culture and opportunities to make difference.
Job Description
Oracle is aggressively investing in the Oracle Cloud to provide the broadest, most comprehensive cloud in the industry. Only Oracle offers a complete suite of integrated services that include applications as a service, platform as a service, and infrastructure as a service – eliminating the data and business process fragmentation that come with cloud silos. A critical part of these silos is the Infrastructure Services include Compute, Storage, and Messaging service.
Our mission is to provide our customers with best in class technology services, and an ever-expanding set of foundational cloud-based services. This is your chance to be part of this exciting Oracle IT team that offers diverse services including collaboration, development tools, cloud engineering and enterprise applications for internal Oracle users as well as to enable the Oracle Cloud Infrastructure
*Challenge: *
We're looking for transformational technical leader with expertise and passion in solving difficult problems in distributed systems, virtualized infrastructure, and highly available services. We are facing several engineering challenges in critical foundational technology services that power the next gen OIT services and the associated its tools and technologies. We need you to challenge existing engineering assumptions and boundaries services that were laid down years ago in order to scale to our next cloud generation. These are exciting times in our space - we are growing fast, still at an early stage, and working on ambitious new initiatives.
Mission:
With your superb technical, research and analytical capabilities and demonstrated ability to get the right things done quickly and effectively to delight our customers, you'll partner with the existing leaders in the organization to drive innovation for Substrate and be a force multiplier for the next generation of engineers on how to take on such projects. You will envision, collaborate with executives for investment and drive the software design and development for new major components of Oracle IT. Making these deep architectural changes calls for an outstanding builder and technical leader with an established industry track record of success in leading large cloud scale projects and the following DNA:
• Exceptional communication skills, technically fearless and a strong product sense with the ability to seek and absorb business context, lead and develop engineering culture, and exhibit good judgement exercised through developed critical thinking.
• 15 years' experience delivering and operating large scale, highly available distributed systems.
• Strong knowledge of C, C or Java, and experience with scripting languages such as Python, Perl, etc.
• Strong knowledge of data structures, algorithms, operating systems, and distributed systems fundamentals.
• Working familiarity with networking protocols (TCP/IP, HTTP) and standard network architectures.
• Strong understanding of databases, NoSQL systems, storage and distributed persistence technologies.
• Experience building multi-tenant, virtualized infrastructure a strong plus.
Top 3 skill sets / technologies in the ideal candidate:
Transformational, large-scale architecting experience with distributed systems.

Self-starter with an engine that never stops.

Virtualization experience.
Job: *Product Development
Organization: *Oracle
Title: Principal Software Engineer (JoinOCI)
Location: United States
Requisition ID: 20000YRE