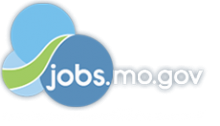 Job Information
Oracle

Program Manager 3-Security

in

Chesterfield

,

Missouri
Manage the development and implementation process of a specific company product.
Manage the development and implementation process of a specific company product involving departmental or cross-functional teams focused on the delivery of new or existing products. Plan and direct schedules and monitor budget/spending. Monitor the project from initiation through delivery. Organize the interdepartmental activities ensuring completion of the project/product on schedule and within budget constraints. Assign and monitor work of systems analysis and program staff, providing technical support and direction.
Duties and tasks are varied and complex, needing independent judgment. Fully competent in own area of expertise. May have project lead role and or supervise lower level personnel. BS degree or equivalent experience relevant to functional area. 5 years of project management, product design or related experience preferred.
Oracle is an Affirmative Action-Equal Employment Opportunity Employer. All qualified applicants will receive consideration for employment without regard to race, color, religion, sex, national origin, sexual orientation, gender identity, disability, protected veterans status, age, or any other characteristic protected by law.
Security Technical Program Manager
The Oracle Cloud Infrastructure (OCI) team can provide you the opportunity to build and operate a suite of massive scale, integrated cloud services in a broadly distributed, multi-tenant cloud environment. OCI is committed to providing the best in cloud products that meet the needs of our customers who are tackling some of the world's biggest challenges.
We offer unique opportunities for smart, hands-on engineers with the expertise and passion to solve difficult problems in distributed highly available services and virtualized infrastructure. At every level, our engineers have a significant technical and business impact designing and building innovative new systems to power our customer's business critical applications.
Are you interested in building large-scale distributed infrastructure for the cloud? Oracle's Cloud Infrastructure team is based in downtown Seattle and is building new Infrastructure-as-a-Service technologies that operate at high scale in a broadly distributed multi-tenant cloud environment. Oracle's extensive enterprise customer base is looking for rock solid cloud solutions that provide the same reliability and effectiveness that they have come to expect from Oracle. Our customers run their businesses on our cloud, and our mission is to provide them with best in class, foundational cloud services. Oracle's Cloud team is being built with an entrepreneurial spirit that promotes an energetic and creative environment.
TPM/PM
We are looking for a Cloud Security Technical Program Manager (TPM) to help us push the boundaries of what can be accomplished in both current and the next generation of Oracle Cloud Security Services. The ideal candidate will have proven experience managing a set of projects and participation in both short and long term strategy planning. As a member of our highly collaborative and motivated team, you will work with business stakeholders, project managers, and technical staff to deliver effectively against commitments. Challenges and opportunities are plentiful in this role as you apply your knowledge in program management to help secure the next generation of Oracle Cloud capabilities. We need talented people to help us make it a world class Operations center with the laser focus on excellence.
Problem management Specific
The position will work with Security Engineering, Security Products, and Service team engineers to drive security programs and to report results to Sr. Management on a weekly basis. Responsibilities include, coordination, defining scope of work, planning, managing work and tracking deliverables, and reporting status/metrics/KPIs. You are responsible for establishing new programs, improving existing programs and process and root cause analysis as well and training and education.
Responsibilities
Own establishing and managing multiple project deliverables, communicating project and program vision and ensuring resources are aligned properly.

Engage with business stakeholders to understand use cases, document requirements, and perform business analysis.

Apply project management discipline to develop plans, define scope, document requirements, and manage budget/schedule/resources for a complex group of projects.

Independently identify risks, manage corrective action plans when budget or schedule deviations occur, and escalate / communicate project health to senior leadership.

Ensure technical risks associated with a project/program are identified and closed or mitigated to enable quality service.

Partner with service teams to enable them to successfully meet and raise the security bar with appropriate processes and enhancements.

Communicate updates and justification for changes to requirements to service teams.

Create and maintain comprehensive project documentation.

Demonstrate flexibility and resilience in response to changing or ambiguous situations, directing changes through appropriate review and approval mechanisms.

Look for process definition and improvement opportunities and lead others in using existing processes and contributing to their improvement.

Strong technical background specific:

Serve as technical lead in resolving complex issues.

Have experience ensuring technical readiness for all phases of a product lifecycle.

Ability to explain your team's analyses and recommendations to leadership while discussing the technical trade-offs in product development with engineers and product managers.
Minimum Qualifications
2 years of experience supporting development and/or operations in a cloud environment, or technical background that enables you to understand cloud infrastructure.

5 years of project / program management experience

Strong working knowledge of MS Office / Atlassian tools (JIRA / Confluence).

Solid organizational skills, attention to detail, and multitasking capabilities.

Outstanding proactive communication skills: written, verbal, presentations.

Demonstrate confidence, synthesize complex elements into a crisp, yet robust story

Ability to effectively train/teach others new information and processes.

Demonstrated ability to effectively collaborate and influence product/engineering service owners

Self-driven, analytical, and results oriented with proven sound judgment.

Positive influence to lead through frequent ambiguity / uncertainty / change.

Maturity, judgment, negotiation/influence skills, analytical skills, and leadership skills

Change management specific:

Experience with leading change management initiatives.

Experience working on projects and performing a variety of different roles throughout the Systems Development Life Cycle.
Problem management specific:
Experience with software development problem management.

Hands on experience with development teams.
Preferred Qualifications:
Security experience.

Knowledge and application of business process analysis methodologies.

Understanding of the software development lifecycle/

PMI or SCRUM Master Certification; experience with Agile methodologies.

Previous Network Operations, Business Analysis, Systems Administration, Tech support, QA, and/or Software Development experience.
Job: *Product Development
Organization: *Oracle
Title: Program Manager 3-Security
Location: United States
Requisition ID: 200012QA