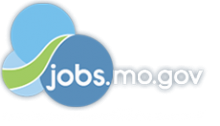 Job Information
Robert Half International

Senior Application Specialist

in

CHESTERFIELD

,

Missouri
Description
Robert Half Technology is seeking a Senior Applications Specialist for an exciting opportunity with a client in the St. Louis area. If you have strong experience in C# .NET, ASP.NET MVC exposure, JQuery, Javascript, .NET web development, TFS, Microsoft SQL development, T-SQL, HTML, and XML, this might be the role for you!
POSITION SUMMARY Develop and implement new application systems and modify code to support existing applications. Design programs, tests, data structures and test data to meet these requirements. Coordinate the implementation of new applications and system enhancement activities for the corporate office, retail stores, and remote facilities. Document development processes including business logic, coding and corrections. Remain current with technology advances in the areas of development techniques, tools, database, operating systems and mobile technologies. A wide degree of creativity and latitude is expected where analytical and problem-solving skills will be utilized. Provide overall development and implementation of new multi-tier and multi-platform computer applications. Seek opportunities to improve, replace, or enhance legacy systems performance or design, so they may continue to meet management's decision-making requirements. Position focus tends to be on organizations more complex systems and applications. Ensure that new and modifications to existing applications are adequately tested and documented. This includes unit, system, and integration testing as well as overall regression testing. Creation and review of system documentation, which includes the development of implementation and rollback procedures. Assist in the evaluation of programming tools and utilities, as well as assist in the development of programming standards and best practices. Furthermore, the position assists in the mentoring of department's entry-level staff on proper techniques and development practices as well as acting as a resource for issue resolution. Maintain for the organization the integrity of application source code, and underlying data using of version control systems and procedures.
Requirements
REQUIRED: Bachelor's Degree in Computer Science, Information Systems, Business, or closely related field. REQUIRED: 15 years of system development and design.
SKILLS NEEDED: C# .NET, ASP.NET MVC exposure, JQuery, Javascript, .NET web development, TFS, Microsoft SQL development, T-SQL, HTML, XML Sound understanding of AGILE software development principles Exceptional communication, problem solving, and analytical skills Ability to balance business and technical objectives when making decisions Ability to balance multiple assignments and effectively prioritize in a fast-paced environment Ability to multitask and maintain attention to detail in pressure and time sensitive situations Ability to balance urgency with sound decision making and careful execution Demonstrated ability to interpret requirements and deliver reliable, scalable, tested solutions Demonstrated ability to work individually or with a team and in a teaching/sharing environment Have a positive, can-do, user-centered attitude
Robert Half Technology matches IT professionals with remote or on-site jobs on a temporary, project or full-time basis. From roles in software and applications to IT infrastructure and operations, we provide you unparalleled access to exciting career opportunities.
Our experienced staffing professionals can promote you to employers and advocate on your behalf. We provide access to top jobs, competitive compensation and benefits, and free online training. For more opportunities, get the Robert Half app and receive instant notifications when our AI matches you with jobs.
When you work with us, you're working with the best. Robert Half has been recognized as one of FORTUNE's "Most Admired Companies" every year since 1998 and was named to Forbes' inaugural list of America's Best Temporary Staffing Firms.
Questions? Call your local office at 1.888.490.4429. All applicants applying for U.S. job openings must be authorized to work in the United States. Benefits are available to temporary professionals. Visit https://roberthalf.gobenefits.net/ for more information.
© 2020 Robert Half Technology. An Equal Opportunity Employer. M/F/Disability/Veterans. By clicking "Apply Now," you're agreeing to Robert Half's Terms of Use (www.roberthalf.com/terms-of-use).
Salary: $67.29 - $77.91 / Hourly
Location: CHESTERFIELD, MO
Date Posted: January 29, 2021
Employment Type: Temp to Hire
Job Reference: 02430-0011642340
Staffing Area: Technology u0026 IT