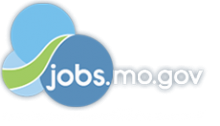 Job Information
Oracle

Software Developer 4 (JoinOCI-SDE)

in

Chesterfield

,

Missouri
Design, develop, troubleshoot and debug software programs for databases, applications, tools, networks etc.
As a member of the software engineering division, you will take an active role in the definition and evolution of standard practices and procedures. You will be responsible for defining and developing software for tasks associated with the developing, designing and debugging of software applications or operating systems.
Work is non-routine and very complex, involving the application of advanced technical/business skills in area of specialization. Leading contributor individually and as a team member, providing direction and mentoring to others. BS or MS degree or equivalent experience relevant to functional area. 7 years of software engineering or related experience.
Oracle is an Affirmative Action-Equal Employment Opportunity Employer. All qualified applicants will receive consideration for employment without regard to race, color, religion, sex, national origin, sexual orientation, gender identity, disability, protected veterans status, age, or any other characteristic protected by law.
Cloud Engineering Infrastructure Development
/At Oracle Cloud Infrastructure (OCI), we build the future of the cloud for Enterprises as a diverse team of fellow creators and inventors. We act with the speed and attitude of a start-up, with the scale and customer-focus of the leading enterprise software company in the world./
/Values are OCI's foundation and how we deliver excellence. We strive for equity, inclusion, and respect for all. We are committed to the greater good in our products and our actions. We are constantly learning and taking opportunities to grow our careers and ourselves. We challenge each other to stretch beyond our past to build our future./
/You are the builder here. You will be part of a team of really smart, motivated, and diverse people and given the autonomy and support to do your best work. It is a dynamic and flexible workplace where you'll belong and be encouraged./
Are you someone with a passion for taking on big challenges? Are you interested in large-scale, highly distributed systems? Are you tired of maintaining or fixing someone else's software and instead want to build? If so, then Oracle's Cloud Infrastructure team is for you.
We are looking for a Principal Development Engineer with a background in distributed systems and cloud services to join as a founding member of a business-critical Engineering team in Oracle Cloud Infrastructure. The services we build will be central to the success of Oracle Cloud Infrastructure and will require innovation that is both architecturally broad and deep down the stack.
We offer unique opportunities for smart, hands-on Software Development Engineers with the expertise and passion to solve difficult problems in distributed, public cloud services. At every level, our Principal Development Engineers have a significant technical and business impact designing and building innovative new systems to power our customer's business critical applications. As one of the leaders of the team, you will be driving the ultimate success and adoption of the product.
As a Principal Development Engineer, you will be responsible for designing, building and operating entire services and large component areas that will range from Big Data collection and analysis, storage replication to highly distributed control planes. You will have technical lead responsibility on both architecturally broad and deep software systems Engineering problems. You will own development of new components and features, from initial concepts through design, implementation, test, and operation. Your intelligence and expertise will result in a sense of accomplishment as you create new services and/or new features as well as oversee their use by customers in a production environment. This is your chance to work on exciting new technology, on a new team that is disrupting enterprise migrations at massive scale. Your work will be used, appreciated and enable thousands of customers and some of the most sophisticated Enterprises in the world.
Tasks:
·Work with Executives, Senior Architects, Product Managers and Customers to define requirements
·Work with the team to document designs, review other's designs and provide feedback
·Implement high quality code, review code written by your peers
·Write test automation for your code.
·Share responsibility with other team members to deploy new code to production.
·Work with the team to operate services that you have developed
Qualifications:
·8 years' experience in the design and implementation of complex software systems
·Proven experience with a major Object-Oriented Programming language such as Java or C and scripting languages like Python, Perl and Terraform
·Proven experience and mastery of data structures and design patterns
·Aptitude for problem solving.
·Experience with RESTful Web Services or cloud platforms such as AWS or Azure a plus
·Experience with massively scalable systems is a plus
Job: *Product Development
Organization: *Oracle
Title: Software Developer 4 (JoinOCI-SDE)
Location: United States
Requisition ID: 200010DU