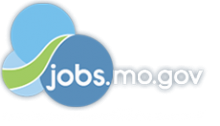 Job Information
Rose International Inc

Software Engineer

in

Chesterfield

,

Missouri
This job was posted by https://www.azjobconnection.gov : For more information, please see: https://www.azjobconnection.gov/ada/r/jobs/4195078

Position Title: Software Engineer


Position Number: 361557


Location: Tucson, AZ 85745


Position Type: Temporary


Required Skill Set:


APQP, Automation, Telematics


Position Description:


Job Title: Software EngineerDuration: 12 monthsLocation: Tucson AZ 85745Candidate Responsibilities:Facilitate APQP process for teams working technology in the mining realm. This includes telematics, automation and diagnostics. This is a growing and developing field, and the candidate will have the opportunity to work with teams to provide structure and definition in both wired and wireless networks.Typical Day:A typical day will be split between facilitation of APQP work and preparation outside of meetings. One team may need a boundary/interface diagram created to define their scope of work. Another team will be evaluating risk to their design. A third team may need help defining bandwidth usage, while a fourth defines requirements for an upcoming program.Position will be fully on-site post COVID.Education Requirement:Software or electrical degrees most likely to align with needed skills. System engineering can provide relevant skills.Technical Skills:Understanding of netted systems, wireless and wired network bandwidth, telematics. Understanding of various software protocols and electrical needs. Understanding of Quality processes and APQP principles.Soft Skills:The ideal candidate will be able to help teams develop a systematic approach to documenting existing and new solutions. Candidate will be a strategic thinking who can be detail oriented when necessary. This individual will be able to work with technical teams to drive focus on developing consistent structure and execution across products.Travel: 0-25% - Tucson Proving GroundsExport Control: Yes


#CBRose#


Benefits:


For information and details on employment benefits offered, visit here (https://www.roseit.com/About\_Rose%20\_External\_Employees%20\_11\_19\_2020.pdf) . If you have any questions/concerns, please contact our HR Department via our secured website (https://www.roseit.com/SecureCommunicationSystem/HRPayrollUpload.aspx) .


Rose International is an Equal Opportunity Employer. All qualified applicants will receive consideration for employment without regard to race, color, religion, age, sex, sexual orientation, gender (expression or identity), national origin, arrest and conviction records, disability, veteran status or any other characteristic protected by law. Positions located in San Francisco and Los Angeles, California will be administered in accordance with their respective Fair Chance Ordinances.Rose International has an official agreement (ID #132522), effective June 30, 2008, with the U.S. Department of Homeland Security, U.S. Citizenship and Immigration Services, Employment Verification Program (E-Verify). (Posting required by OCGA 13/10-91.)