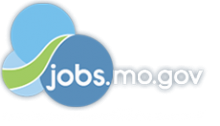 Job Information
Oracle

Sr. Fraud Specialist  - Cloud Engineering Infrastructure Development

in

Chesterfield

,

Missouri
Develops and executes programs and processes to reduce information security risk and strengthen Oracle s security posture.
Supports the strengthening of Oracle s security posture, focusing on one or more of the following: risk management; regulatory compliance; threat and vulnerability management; incident management and response; security policy development and enforcement; privacy; information security education, training and awareness (ISETA); digital forensics and similar focus areas. Risk Management: Assesses the information security risk associated with existing and proposed business operational programs, systems, applications, practices and procedures in complex, business-critical environments. May conduct and document complex information security risk assessments. May assist in the creation and implementation of security solutions and programs. Regulatory Compliance: assists in programs to establish, document and track compliance to industry and government standards and regulations, e.g. ISO-27001, PCI-DSS, HIPAA, FedRAMP, GDPR, etc. Researches and interprets current and pending governmental laws and regulations, industry standards and customer and vendor contracts to communicate compliance requirements to the business. Threat and Vulnerability Management: May research, evaluate, track, and manage information security threats and vulnerabilities in situations where analysis of well-understood information is required. Incident Management and response: Responds to security events, identifying possible intrusions and responding in line with Oracle incident response playbooks. Digital Forensics: May conduct data collection, preservation and forensic analysis of digital media independently, where a basic understanding of forensic techniques is required. Other areas of focus may include duties managing Information Security Education, Training and Awareness programs. In a Corporate Security role, may manage the creation, review and approval of corporate information security policies. Compiles information and reports for management.
Minimum of 5 years experience in information systems, business operations, or related fields, at least 2 years of which must be from at least one of the following: Information security risk management; information security program management; Industry/Government security compliance program management (ISO-27001, GDPR, HIPAA, FedRamp, etc.); threat and vulnerability management; incident management and response; security policy development and enforcement; privacy, information security education, training and awareness (ISETA), information security solutions development, etc. required. Preferred but not required qualifications include: Bachelor-level university degree in a relevant field from an accredited university, or equivalent. CISSP, CISM, CISA , CIPP or other equivalent certification. Experience managing security incidents and vulnerabilities through their life cycle. Experience designing and developing automated process for responding to possible network intrusions. Knowledge of secure software design principles and the software development life cycle. Experience with at least 1 automation language or framework (Python, Ruby, SALT, Terraform, etc.) or vulnerability scanning tool (Qualys, Burp Suite, etc.).
Oracle is an Affirmative Action-Equal Employment Opportunity Employer. All qualified applicants will receive consideration for employment without regard to race, color, religion, sex, national origin, sexual orientation, gender identity, disability, protected veterans status, age, or any other characteristic protected by law.
Are you interested in building large-scale distributed infrastructure for the cloud? Oracle's Cloud Infrastructure team is building its next generation Cloud IaaS/PaaS/SaaS technologies that operate at high scale in a broadly distributed multi-tenant environment. Our customers run their businesses on our cloud, and our mission is to provide them with best in class, foundational cloud networking services.
https://cloud.oracle.com/cloud-infrastructure
Department Description:
Our team designs, engineers and operates the fraud defenses for our premier cloud services. We are reimagining the traditional enterprise thinking of anti-fraud and creating an environment suitable for the most agile and innovative anti-fraud protections for our new large scale distributed services. This team is here to protect Oracle, and keep our offerings safe and fraud-free.
*Position Overview: *
We are looking for a team member with experience in fraud investigations, determining patterns of fraudster behavior, incident management and outreach to improve fraud resistance across all of Oracle's cloud. You will perform investigations and deliver new investigatory and detective technologies. This includes using tools to analyze and respond to threats, creating tools/scripts to aid in quick analysis and response, and responding to fraud events. The position is part of the team that operates and tunes fraud detection tools, provides requirements for new anti-fraud tools and creates use cases for additional monitoring situations.
If this excites you, come help us deliver the next level of secure, fraud-resistant cloud computing. These are exciting times in our space - we are growing fast, still at an early stage and working on ambitious new initiatives. A Fraud Specialist at any level can have significant technical and business impact.
Position Responsibilities:
Perform investigations into fraud, make adjudications, and perform termination functions

Identify new and emerging fraud patterns and create new detections and defenses based on evidence and experience

Assist with the development of processes and procedures to improve anti-fraud functions, detection times, and incident analysis

Research industry trends, identify ongoing fraud threats, analyze new fraud identification tools, and provide recommendations on the need and usefulness of services and/or products

Effectively communicate anti-fraud concepts with both technical and non-technical individuals

Deliver case and detection metric data to leadership
Candidate Profile:
Bachelor's Degree in Information Assurance, Security, Management Information Systems, Risk Management or equivalent work experience acceptable

2-3 years of experience related to investigation management, fraud investigations, fraud monitoring & response, cybersecurity engineering, or SOC work experience (monitoring, detection, incident response, forensics)

Excellent written and verbal communications, including presentation skills, are important to be successful in this role

Proven ability to effectively communicate with all levels of the organization, as well as with external parties

Understanding of fraud lifecycle and payment card systems

Knowledge of the chain of custody process and properly securing evidence

Preferred knowledge of current fraudster behavior patterns and distinct identifiers

Understanding of host, application, sign-up, identity and network indicators of fraudulent behavior

Proven ability to work and collaborate in a geographically dispersed organization
Job: *Information Security Engineering
Organization: *Oracle
Title: Sr. Fraud Specialist - Cloud Engineering Infrastructure Development
Location: United States
Requisition ID: 20000ZZD