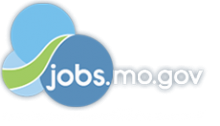 Job Information
Oracle

Sr. Oracle DBA - Oracle Database MAA

in

Chesterfield

,

Missouri
Design, develop, troubleshoot and debug software programs for databases, applications, tools, networks etc.
As a member of the software engineering division, you will assist in defining and developing software for tasks associated with the developing, debugging or designing of software applications or operating systems. Provide technical leadership to other software developers. Specify, design and implement modest changes to existing software architecture to meet changing needs.
Duties and tasks are varied and complex needing independent judgment. Fully competent in own area of expertise. May have project lead role and or supervise lower level personnel. BS or MS degree or equivalent experience relevant to functional area. 4 years of software engineering or related experience.
This is a remote/office based position which may be performed anywhere in the United States except for within the state of Colorado.
Oracle is an Affirmative Action-Equal Employment Opportunity Employer. All qualified applicants will receive consideration for employment without regard to race, color, religion, sex, national origin, sexual orientation, gender identity, disability, protected veterans status, age, or any other characteristic protected by law.
Oracle Database – Maximum Availability Architecture (MAA) - US Remote
Sr. Oracle DBA (IC3)
Oracle Database Maximum Availability Architecture(MAA)Best Practices teamresides in Server Technologies comprising of top Oracle database engineers around the world. Our charter is to deliver the Oracle database HA, data protection and disaster recovery blueprints and best practices to help customers met their uptime requirements for all Oracle databases and applications. The MAA best practices help prevent, detect, tolerate and repair from all outages and provide highly available, reliable and scalable solutions for all platforms.
Exadata is Oracle's best MAA platform for its differentiated HA, data protection and quality of service capabilities. MAA team works very closely with Exadata and ZDLRA engineering teams along with other server technologies development teams like RAC, ADG, GoldenGate, ASM, etc. MAA is committed in delivering our architecture, configuration and life cycle practices to Oracle cloud.
Refer to https://www.oracle.com/database/technologies/high-availability/maa.html and especially for areas like "Database", "Exadata", "ZDLRA" and "Cloud"
We are searching for aSr. Oracle DBAto join Oracle Database MAA
_Responsibilities:_
Generic MAA Architecture, configuration and operational best practices and solutions

Exadata Best Practices (Architecture, Configuration, and life cycle best practices including exachk)

ZDLRA MAA Best Practices

Cloud MAA Best Practices (DBaaS, ExaCS, ExaCC and Autonomous Database)

Network MAA Practices

Exadata Security Practices
The MAA OTN website is our single external customer portal that contains our MAA documentation, customer case studies and best practices papers. Please refer to MAA OTN website: http://www.oracle.com/goto/maa
Our success is measured by the success of our Oracle customers using our MAA solutions.
_Qualifications:_
5 years ofOracle Database Administrationexperience helping Enterprise customer(s)

Database hands on skills especially around database and system troubleshooting and administration

Exadataset up, administration and tuning experience

GoldenGateis a plus

RACsetup and administration

Scripting: Shell, PL/SQL, Java

Good oral communication

Self-learner and ability to work with others and across different teams

High desire to create MAA best practices.

Architecting and administrating large mission critical Oracle database systems is a plus

Data Guard administrationand tuning is a plus

Exadata administration is a plus

Preferred other MAA technologies experience is a plus

Good written communication since our team creates best practice papers and solutions
Job: *Product Development
Organization: *Oracle
Title: Sr. Oracle DBA - Oracle Database MAA
Location: United States
Requisition ID: 21000EOI