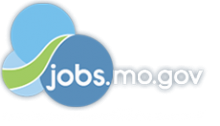 Job Information
Oracle

Systems Analyst 4-Support

in

Chesterfield

,

Missouri
As a member of the Support organization, your focus is to deliver post-sales support and solutions to the Oracle customer base while serving as an advocate for customer needs. This involves resolving post-sales non-technical customer inquiries via phone and electronic means, as well as, technical questions regarding the use of and troubleshooting for our Electronic Support Services. A primary point of contact for customers, you are responsible for facilitating customer relationships with Support and providing advice and assistance to internal Oracle employees on diverse customer situations and escalated issues.
As an Advisory Systems Engineer, you are expected to be an expert member of the problem-solving/avoidance team and be highly skilled in solving extremely complex (often previously unknown), critical customer issues. Performing the assigned duties with a high level of autonomy and reporting to management on customer status and technical matters on a regular basis, you will be expected to work with very limited guidance from management. Further, the Advisory Systems Engineer is sought by customers and Oracle employees to provide expert technical advice.
Leading contributor individually and as a team member, providing direction and mentoring to others. Work is non-routine and very complex, involving the application of advanced technical/business skills in area of specialization. Because of substantial customer interfacing, a demonstrated ability to work with customers on an independent basis with exceptional communication skills, while consistently achieving the absolute highest levels of customer satisfaction. Both a Bachelors and Masters degree in Computer Science, Engineering or equivalent experience 8 years related experience prior to taking this position. In addition, experience with Oracle*s core products, applications, and tools.
This is a remote/office based position which may be performed anywhere in the United States except for within the state of Colorado.
Oracle is an Affirmative Action-Equal Employment Opportunity Employer. All qualified applicants will receive consideration for employment without regard to race, color, religion, sex, national origin, sexual orientation, gender identity, disability, protected veterans status, age, or any other characteristic protected by law.
ORACLE'S ADVANCED CUSTOMER SERVICES - ACS
**Facilitate customer relationships with Support and provide advice and assistance to internal Oracle employees on diverse customer situations and escalated issues.
**Resolve high level, very complex, or previously unknown issues requiring expert technical knowledge of Oracle Enterprise Identity Access Management and supporting troubleshooting tools.
**Support various Oracle Identity Access Manager Components, Security Provisioning Workflows, Business Processes, and Cloud Security Solutions.
**Performance tune Oracle Security Solution Stacks.
**Apply knowledge of Oracle Identity Access Management Suite installation and Cloud Security strategies.
**Troubleshoot and debug all the tiers in the Identity Access Manager Applications tech stack and Cloud Security Integrations.
**Work with the customer to establish action plans and provide guidance in support of Oracle Identify Access Management.
**Research technical and industry related issues in the Identity Access Management space.
**Analyze root cause of difficult problems involving multiple Identity Components.
**Interface with Oracle Lines of Business during escalations and expedite resolution.
**Perform patch validation, upgrades and installations in lab and customer instances.
**Identify and communicate pertinent Oracle alerts to the customer contacts and customer account team.
**Perform regular status reviews of problems/issues.
**Interface with Oracle development, consulting, and on-site support.
**Perform trend analysis and initiate corrective actions.
**Be available to work in 24x7 capabilities if an escalation requires flexibility in work schedule.
Employer will accept Bachelor's degree in Computer Science, Electronic Engineering or related technical field, followed by five years of progressive, post-baccalaureate work experience in job offered or five years of progressive, post-baccalaureate work experience in an analyst or engineering-related occupation. Experience should include:
Oracle Identity and Access Management, Oracle Internet Identity Directory, Oracle Virtual Directory, Oracle Access Manager, Oracle Identity Manager, Oracle Identity Federation, Oracle Adaptive Access Manager, Identity Cloud Services or equivilant Cloud Security Technology

Full life cycle implementations of Oracle Identity Management Suite or Cloud Security Technology

Large scale Security implementations

Middle tier technologies such as Weblogic Server, J2EE, JRocket, SOA Suite BAM, OSB
Job: *Support
Organization: *Oracle
Title: Systems Analyst 4-Support
Location: United States
Requisition ID: 21000CU5