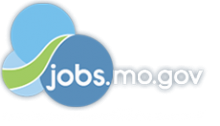 Job Information
ManpowerGroup

Meat Repacker/Chillicothe

in

Chillicothe

,

Missouri
Production
Cold Storage Facility
Chillicothe, Mo
Are you looking for a clean and safe environment? Manpower is hiring full time night or afternoon shift jobs for Production & Warehouse workers in Chillicothe, Mo.
Production 1st Shift/ 7:00 am - 3:30 pm $12.00/hour
Monday - Fridays
OT & Saturday may be required
Description/Comment: Summary:
Under general supervision, the Repacker will manually pack single products into multiple pack cartons for retail sale. In addition, the Repacker will repack products from damaged containers into a new carton. They will check product for damage, labeling and palletizing the cartons in preparation for shipment.
Essential Functions:
Manually pack single products into multiple pack cartons or from multi pack to single pack cartons.

Efficiently stack and store the merchandise in the appropriate area.

Pick orders for shipment and assemble various types of merchandise to be shipped.

Check or count product for accuracy, expiration dates and/or damage and infestation.

Conduct operations in a manner, which promotes safety.

Participate in physical inventories, as needed.

Perform labeling, sorting, and wrapping.

Comply with OSHA standards.

Report hazards to shift supervisor.

Follow attendance policy, show up for work on time and ready to work assigned shift.

Assist in maintaining the security of the warehouse.

Maintain a clean, neat, and orderly work environment.

Perform other duties as assigned
Knowledge Skills and Abilities Required:
Strong teamwork skills.

Ability to read and understand safety rules, operating instructions, and procedure manuals.

Ability to communicate with supervisors and other employees.

Ability to read numbers and labels.

Ability to add, subtract, multiply and divide

Ability to pay close attention to details and meet deadlines

Ability to work in a fast paced environment.

Must be able to relate to other people beyond giving and receiving instructions: they must get along with co-workers without exhibiting behavioral extremes; perform work activities requiring reasoning, negotiating, instructing, persuading, or speaking with others; and respond appropriately to criticism from a supervisor.
Tools and Technology:
Box cutters, tape machines, glue guns, hot knives and other relative tools.

Automatic shrink film wrapper.
Educational Requirements:
High school diploma or general education degree (GED) preferred, or at least one year related work experience.
To perform this job successfully, an individual must be able to perform the essential functions for this position and meet the physical requirements needed to perform them. Reasonable accommodations may be made for qualified individuals with disabilities. Start Time: 7:00 AM
Hours: 7:00am to 3:30pm
High-risk Requisition: No Background Check Required: Yes
Drug Test Required: Yes
ManpowerGroup is committed to providing equal employment opportunities in a professional, high quality work environment. It is the policy of ManpowerGroup and all of its subsidiaries to recruit, train, promote, transfer, pay and take all employment actions without regard to an employee's race, color, national origin, ancestry, sex, sexual orientation, gender identity, genetic information, religion, age, disability, protected veteran status, or any other basis protected by applicable law.