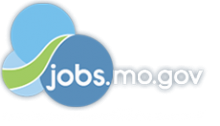 Job Information
Wolters Kluwer

Customer Service Technical Specialist

in

Clayton

,

Missouri
The Customer Service Technical Specialist - Business Licenses (CSTS) for Wolters Kluwer (WK) CT Corporation is a market leading subject matter expert in business license services that provides advanced knowledge and support to the Service and Sales Organization. The CSTS serves as the subject matter expert for CT's suite of Business License products/services and helps identify up-sell and cross-sell opportunities, as well as new customer opportunities. The CSTS also participates in training and mentoring initiatives to develop the expertise of internal staff and fill knowledge gaps for large and/or complex projects. Activities of the CSTS include: Developing/maintaining relationship with BL vendor(s) to resolve issues, improve processes, monitor quality and collaborate on new ideas, act as a subject matter expert on client calls regarding BL products/services, provide guidance to service teams/service managers on large projects, reconcile monthly billing statements with the AP Solutions team, work with Product Planning and Management teams to identify BL opportunities/enhancements, provide ongoing training to CT sales and service teams and monitor/report on BL revenue, pipeline and trends.
ESSENTIAL DUTIES AND RESPONSIBILITIES
• Leverages subject matter expertise to meet company objectives by participating in client calls via conference call or in person to identify the best solutions to meet their business license needs; coaching and mentoring service team members to complete large/complex projects; overseeing large/complex projects to fill knowledge gaps; serving as a general resource answer questions and to continually grow the knowledge and expertise of internal staff; work with all CT and vendor resources to identify sales opportunities by industry vertical, BL product line and CT segmentation. In addition, develop plans to achieve highest level of sales success
• Coordinates between CT vendor and various internal departments to identify trends, opportunities, specific industry needs, product/service enhancements and training needs. The CSTS will be responsible for tracking and analyzing revenue/costs by utilizing internal reports and information available from CT vendor; working with CT vendor to improve processes, monitor quality, identify macro issues and resolve conflicts in a professional manner
• Utilizes a consultative approach to understand and resolve customer issues by working with sales, service, senior leadership and CT vendors to identify customer issues, determining root causes, acting as a point of contact for customers when issues arise, finding solutions and setting/managing expectations for customers and internal teams
• Promotes additional CT offerings to meet customer needs by identifying opportunities to up-sell and cross-sell the full array of GRC products and services (e.g., all BL- related services, ARMS, Assumed Name Management, Special Agency Representation); providing comprehensive answers to questions about CT products and services; setting clear expectations regarding the capability of CT products and services; engaging additional resources to help advance or close sales opportunities (e.g., management, sales)
• Serves as subject matter expert for all BL products & services; partner with sales on selling strategies for specific opportunities; join calls with clients as BL SME; assisting sales by reviewing proposals before client presentations and responses to requests for proposals; promoting increased usage of CT's products and services; and partnering with Account Executives and Business Consultants in the development of customer accounts
• Participates in organizational activities to meet or exceed company objectives by identifying and reporting opportunities to increase individual and/or team efficiency; developing/maintaining relationship with BL vendor(s) to resolve issues, improve processes, monitor quality and collaborate on new ideas; applying subject matter expertise to special projects that will help achieve company objectives; and collaborating with peers to develop and advance company-wide initiatives and strategies
• Represents Wolters Kluwer within the industry by developing and maintaining comprehensive knowledge of Wolters Kluwer products, industry trends and general business and financial acumen through various sources and initiatives; communicating in a professional, compelling, and articulate manner of speech, writing and formal presentation; behaving in ways that demonstrate corporate core values and culture; developing professional and positive relationships with customers and colleagues; and maintaining a reputation of competence, integrity and professionalism
OTHER DUTIES
• Performs monthly reconciliation of CT vendor invoices/billing against quoted pricing and internal systems
• Interacts with Product Management and CT Senior Leadership to promote utility of the Business Licenses product line in CT's business plan
• Collaborates with colleagues to exchange information such as selling strategies, industry trends and marketing information
• Proactively pursues professional development activities (e.g., reviewing professional publications, establishing personal networks)
• Manages time and company resources appropriately
• Performs other duties as requested by Senior Leader
Key Qualifications:
Education
Minimum: Bachelor's Degree in Business or related discipline; OR, if no degree, equivalent experience in the consultative customer service or corporate legal services industry.
Experience
Minimum: 3 years of consultative customer service or corporate legal services industry experience including:
• Managing multiple concurrent projects.
• Generating add-on sales revenue.
• Coaching and mentoring team members.
• Providing team leadership (e.g., delegating).
• Working independently and in a team environment.
• Collaborating across multiple internal teams (e.g., service teams, sales, product).
• Demonstrating strong analytical and problem solving skills.
• Demonstrating organization, time management, and multi-tasking skills.
• Demonstrating strong written and verbal communication.
• Utilizing the Microsoft Office Suite (Word, Excel, PowerPoint, Outlook).
Preferred: 5 years of consultative customer service or corporate legal services industry experience including:
• Demonstrating superior expertise in the corporate services industry, specifically business license projects highly preferred.
• Performing complex filing requests highly preferred.
• Working with large corporations and law firms.
• Growing significant revenue at mega law firms and corporations.
• Setting industry standards.
Travel Requirements:
• Domestic travel less than 10% of work time.
• Ability to travel independently.
• Ability to travel by air.
• Company credit card is not provided. Employee must be able to purchase own travel. Employee travel expenses are reimbursed.
Physical Demands:
• Normal office environment.
• May require flexible or extended hours to meet objectives.
The above statements are intended to describe the general nature and level of work being performed by most people assigned to this job. They're not intended to be an exhaustive list of all duties and responsibilities and requirements.
EQUAL EMPLOYMENT OPPORTUNITY
Wolters Kluwer U. S. Corporation and all of its subsidiaries, divisions and customer/business units is an Equal Opportunity / Affirmative Action employer. All qualified applicants will receive consideration for employment without regard to race, color, religion, sex, sexual orientation, gender identity, national origin, disability, or protected veteran status.