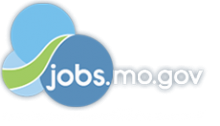 Job Information
Geological Survey

Interdisciplinary Research Ecologist/Fish Biologist (Assistant Unit Leader)

in

Columbia

,

Missouri
Summary
What General Information Do I Need To Know About This Position? Salary:
GS-12: $76,721 (Step 01) to $99,741 (Step 10);
NOTE: First time hires to the Federal Government are typically hired at the Step 01. This position and is being advertised concurrently with the following announcements:
Open to all U.S. citizens under: USGS-21-10961402-DE-BWB
Responsibilities
As a Research Ecologist/Fisheries Biologist within the Missouri Cooperative Fish & Wildlife Research Unit, some of your specific duties will include: Plans, conducts, and directs research related to fisheries or ecological resources, with application to contemporary science, policy and management needs. Conducts research that is cooperator driven and provides scientific basis for management and policy decisions. Serves as subject matter expert in fish and wildlife ecology, providing leadership and guidance to government and private agencies and university representatives through participation in meetings, conferences and work groups. Disseminate research results via final reports, peer reviewed print scientific journals, online scientific journals, books, book chapters or other outlets. Make presentations on findings to scientific and conservation organizations. Serves as graduate faculty member, contributing to both the research, graduate student mentorship, and teaching mission of the university. Operates a government vehicle as an incidental driver. Desired candidates will possess the following: demonstrated abilities and experience developing and conducting applied research on ecophysiology of crayfish, mussels, and stream fishes particularly 1) physiological response to environmental stressors such as water quality, pollution, contaminants, stream flow, biotic factors (including invasive species), particularly as it relates to recovery of imperiled species, 2) ability to scale-up research to address factors affecting community diversity and stream ecosystem function and health. Consistent with the mission of the Cooperative Research Unit program, successful candidates require a demonstrated ability to communicate effectively, both orally and in writing, working collaboratively and productively with stakeholders and outside partners for science application and decision support. Supporting a vibrant research program, successful candidates are effective in securing and administering funds to strengthen and diversify the academic program in fisheries and aquatic sciences at the University of Missouri host university in its mission to educate future professionals and, in doing so, expand the national capacity of applied fisheries and aquatic science.
Requirements
Conditions of Employment
Key Requirements: Applicants must be U.S. Citizens. Suitable for Federal employment, as determined by background investigation. Selectee may be subject to serving a one-year probationary period. More requirements are listed under Qualifications and Other Information. Selectee must provide a valid state driver's license & safe driving record. Are There Any Special Requirements For This Position? Because this position requires travel for official business, the selectee will be required to apply for a charge card within 30 calendar days of appointment. Individuals who have delinquent account balances from a previous Government charge card will be required to satisfy their existing obligation before a new card can be issued. A background investigation will be required for this position. Continued employment will be subject to the applicant's successful completion of a background security investigation and favorable adjudication. Failure to successfully meet these requirements will be grounds for termination. Throughout the recruitment and hiring process we will be communicating with you via email; therefore, it is imperative that the email address you provide when applying for this vacancy remains active. Should your email address change, please notify the point of contact identified in the vacancy announcement as soon as possible so that we can update our system. If you are a Federal employee applying for a promotion (under merit promotion procedures) you must meet time-in-grade requirements by the closing date of the announcement.
Qualifications
BASIC EDUCATION REQUIREMENT FOR ECOLOGIST, GS-0408: Applicants must meet A below to satisfy the basic education requirement for Ecologist: A. Successful completion of a full 4-year course of study in an accredited college or university leading to a bachelor's or higher degree in biology or a related field of science underlying ecological research that included at least 30 semester hours or the equivalent in basic and applied biological sciences. These hours must have included at least 9 semester hours or the equivalent in ecology, and 12 semester hours or the equivalent in physical and mathematical sciences. BASIC EDUCATION REQUIREMENT FOR RESEARCH FISH BIOLOGIST, GS-0482: Applicants must meet A below to satisfy the basic education requirement for Research Fish Biologist: A. I have 4 years of college leading to a bachelor's or higher degree with a major study in biology, zoology, or biological oceanography that included at least 30 semester hours (SH) in biological and aquatic science and 15 SH in the physical and mathematical sciences. This course work must have included: at least 15 SH of preparatory training in zoology beyond introductory biology or zoology in such courses as invertebrate zoology, comparative anatomy, histology, physiology, embryology, advanced vertebrate zoology, genetics, entomology, and parasitology; and at least 6 SH of training applicable to fishery biology in such subjects as fishery biology, ichthyology, limnology, oceanography, algology, planktonology, marine or fresh water ecology, invertebrate ecology, principles of fishery population dynamics, or related course work in the field of fishery biology; and at least 15 SH of training in any combination of two or more of the following: chemistry, physics, mathematics, or statistics. Ph.D Requirement: In addition to meeting the basic education requirements described above, in order to receive consideration for this position, you must also possess a Ph.D. or equivalent doctoral degree in wildlife science or a closely related field of study appropriate for this position. To verify the Ph.D requirement, transcripts or verification from the university registrar must be submitted that clearly state: Ph.D awarded, major, and date of conferral. Failure to provide this information will result in your application receiving no further consideration. For GS-12: A Ph.D. or equivalent doctoral degree in a directly related field of study appropriate for this position is qualifying at the GS-12 level.
You must meet all qualification and eligibility requirements for the position by the closing date of the announcement.
Education
Experience refers to paid and unpaid experience, including volunteer work done through National Service programs (e.g. Peace Corps, AmeriCorps) and other organizations (e.g., professional; philanthropic; religious; spiritual; community; student; social). Volunteer work helps build critical competencies, knowledge, and skills and can provide valuable training and experience that translates directly to paid employment. You will receive credit for all qualifying experience, including volunteer experience. Education completed in colleges or universities outside the United States may be used to meet the above requirements. You must provide acceptable documentation that the foreign education is comparable to that received in an accredited educational institution in the United States. For more information on how foreign education is evaluated, visit: https://www.usgs.gov/about/organization/science-support/human-capital/how-foreign-education-evaluated-federal-jobs .
Additional Information
Other Information: Applicants who include vulgar, offensive, or inappropriate language or information in their application package will be ineligible for further consideration for this position. The full performance level for a Research position is GS-15; however, promotion eligibility is dependent upon the scientific contributions of the incumbent as evaluated by a peer panel. Under Executive Order 11935, only United States citizens and nationals (residents of American Samoa and Swains Island) may compete for civil service jobs. Agencies are permitted to hire non-citizens only in very limited circumstances where there are no qualified citizens available for the position. USGS employees are subject to Title 43, USC Section 31(a) and may not: (a) have any personal, private, direct or indirect interest in lands or mineral wealth of lands under survey; (b) have any substantial personal, private, direct or indirect interests in any private mining or mineral enterprise doing business with the United States; or (c) execute surveys or examinations for private parties or corporations. The application contains information subject to the Privacy Act (P.L. 93-579, 5 USC 552a). The information is used to determine qualifications for employment, and is authorized under Title 5, USC, Section 3302 and 3361. DOI uses E-Verify to confirm the employment eligibility of all newly hired employees. To learn more about E-Verify, including your rights and responsibilities, please visit www.dhs.gov/E-Verify. THE FEDERAL GOVERNMENT IS AN EQUAL OPPORTUNITY EMPLOYER. Agency Benefits: USGS has determined that the duties of this position are suitable for telework and the selectee may be allowed to telework in accordance with the DOI Telework policy and with supervisor approval. The official worksite for the selectee is the duty station identified in this vacancy announcement. The selectee will typically report to this duty location on a regular and recurring weekly basis. For additional information on our internal telework policy, please reference the Department of the Interior Telework Handbook at: https://www.doi.gov/telework/policies. Working for the U.S. Geological Survey offers a comprehensive benefits package that includes paid vacation, sick leave, and holidays; health, life, dental, vision, and long term care insurance, flexible spending accounts, and participation in the Federal Employees Retirement System.