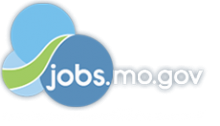 Job Information
IBM

Mainframe System Administrator Apprentice

in

COLUMBIA

,

Missouri
Introduction
Are you interested in pursuing a systems administration career? Are you someone that has a foundational understanding of systems administration, but want to take a less traditional path to achieve it?
As a Mainframe System Administrator at IBM, you'll work with other System Administrators, Systems Programmers, network, and application teams to perform daily activities ranging in complexity and will be responsible for the installation, configuration, upkeep, and reliable operation of one or more client environments. You may also work closely with Independent Software Vendors (ISVs) to customize application solutions and tools to help improve the value of the z Systems platform to our clients.
Your Role and Responsibilities
Throughout your apprenticeship, you'll work as part of a diverse team to support our clients as they use our systems to outthink the competition. You'll learn the fundamentals of mainframe computing, and will master skills like: deploying and managing operating systems, implementing monitoring, configuration management, and reporting, executing change management, implementing system security, coding JCL and writing simple REXX programs.
Our apprenticeship program will give you the opportunity to build your skills to grow your career as a Mainframe System Administrator.
What is an Apprenticeship?
IBM Apprenticeship Program, which lasts approximately 18 months, is an official registered apprenticeship recognized by the Department of Labor (DOL). Every graduate of a Registered Apprenticeship program receives a nationally-recognized credential from the DOL.
During the apprenticeship duration, you will be required to complete specific learning hours and on the job training that has been outlined to ensure you are developing the skills and competencies essential to the role. You will be able to learn and grow at your own pace, but we expect most apprentices will complete their learning within 12 months. Once you graduate and receive your certificate from our apprentice program, you will be eligible to apply to available full-time roles at IBM.
Who you Are
An apprenticeship is about learning. We're seeking candidates who have the following requirements, but we know you're just getting your career started, and we're committed to helping you learn and grow. If you've had some experience with mainframes or coding/development in the past, you're exactly the type of candidate we're looking for.
To be successful, you need:
Drive and eagerness to learn

Strong problem solving, critical thinking, organization, and communication skills

Ability to work independently and take initiative, as well as work collaboratively and contribute to an agile team environment

Some basic knowledge or experience in ONE or more of the following is preferred:

Mainframe hardware and systems functions

Installing, troubleshooting, operating, testing, planning or configuring relevant technologies

Reading and interpreting mainframe system/application program dumps and traces

Proficiency in the use of applications running on Windows and Linux workstations
What's the Experience?
As an apprentice, you'll join with other apprentices in a local cohort. You'll go through your first few weeks together, learning about IBM and the skills you'll be attaining throughout your apprenticeship. Then, you'll work with your managers and mentors to progress through your personal skills roadmap, learning and demonstrating new knowledge and competencies through hands-on application with your project teams. You'll complete milestones along the way, earning digital credentials to validate your skills, and will come back together with other apprentices to participate in on-going training and development focused on your professional and technical skills. Best of all, you are a contributing member of your team, putting forward ideas, taking on responsibilities and making choices about how you get the job done just like any other IBMer.
No relocation is available for this position.
ncappx
Required Technical and Professional Expertise
Willingness to complete the requirements of the apprenticeship program

0 – 2 years work experience in a customer-oriented role
Preferred Technical and Professional Expertise
An Associate's degree in Computer Science or other related discipline is preferred, but not required
About Business Unit
At Global Technology Services (GTS), we help our clients envision the future by offering end-to-end IT and technology support services, supported by an unmatched global delivery network. It's a unique blend of bold new ideas and client-first thinking. If you can restlessly reinvent yourself and solve problems in new ways, work on both technology and business projects, and ask, "What else is possible?" GTS is the place for you!
Your Life @ IBM
What matters to you when you're looking for your next career challenge?
Maybe you want to get involved in work that really changes the world? What about somewhere with incredible and diverse career and development opportunities – where you can truly discover your passion? Are you looking for a culture of openness, collaboration and trust – where everyone has a voice? What about all of these? If so, then IBM could be your next career challenge. Join us, not to do something better, but to attempt things you never thought possible.
Impact. Inclusion. Infinite Experiences. Do your best work ever.
About IBM
IBM's greatest invention is the IBMer. We believe that progress is made through progressive thinking, progressive leadership, progressive policy and progressive action. IBMers believe that the application of intelligence, reason and science can improve business, society and the human condition. Restlessly reinventing since 1911, we are the largest technology and consulting employer in the world, with more than 380,000 IBMers serving clients in 170 countries.
Location Statement
IBM will not be providing visa sponsorship for this position now or in the future. Therefore, in order to be considered for this position, you must have the ability to work without a need for current or future visa sponsorship.
Being You @ IBM
IBM is committed to creating a diverse environment and is proud to be an equal opportunity employer. All qualified applicants will receive consideration for employment without regard to race, color, religion, gender, gender identity or expression, sexual orientation, national origin, genetics, pregnancy, disability, age, veteran status, or other characteristics. IBM is also committed to compliance with all fair employment practices regarding citizenship and immigration status.