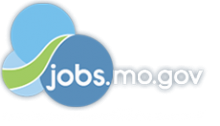 Job Information
Honeywell

Process Operator - Level 2 $18.00/hour Columbia, MO Rotating Shift

in

Columbia

,

Missouri
The future is what you make it.
When you join Honeywell, you become a member of our global team of thinkers, innovators, dreamers and doers who make the things that make the future.
That means changing the way we fly, fueling jets in an eco-friendly way, keeping buildings smart and safe and even making it possible to breathe on Mars.
Working at Honeywell isn't just about developing cool things. That's why all of our employees enjoy access to dynamic career opportunities across different fields and industries.
Are you ready to help us make the future?
Advanced Materials is a global supplier of fluorine products, fine chemicals, additives, metals, films and fibers for products including pharmaceuticals, refrigeration, semiconductors and military protection. Advanced Materials is making the world safer, cleaner and enabling the modernization of a growing middle class by enhancing our customer offerings through a differentiated portfolio of chemistries, materials, value-added solutions and superior customer service. Our mission is to attract, retain and develop diverse and highly motivated, entrepreneurial employees striving to flawlessly deliver superior value to our customers every day.
The Honeywell Advanced Materials plant, located in Columbia, MO 65202, has an immediate opening in operations for a Process Operator (Lvl 2).
Starting pay $18.00 per hour!
Job Description for Process Operator (LVL2):
We want to give you the opportunity to showcase your mechanical knowledge and hard-working mentality with one of the regions strongest manufacturing facilities. In the role of a Process Operator you will play an important role in the success of a facility producing lubricants for the rigid PVC industry. Whether you are running a production line, operating a forklift or supporting other various production activities your day will certainly never be boring. We will give you on the job training with skills that will help you grow your career, while providing you with a safe and stable work environment that you can excel in.
Job Responsibilities:
Follow all safety rules/regulations and participate in Honeywell Structured Safety activities
Operate Powered Industrial Trucks (PIT) including forklifts and man lifts
Operating production lines - including startup, shutdown, and changeovers
Operate automated palletizer for finished packaging and restocking packaging as needed
Work with shift supervisor and fellow co-workers to maintain production rates
Heighten non-standard events in the process to shift supervisor / site management
Maintain a safe and clean work area through daily housekeeping responsibilities.
Continued growth in operations duties, learning batching/blending process as well as railcar liquid material transfers with all associated equipment
Understand through training and mentoring of 5S, RCCA and Continuous Improvement
Able to lift 60 lbs.
Ability to work overtime
4 month rotating Days to Nights
12-hour schedule: 7:40 am to 8 pm (Day Shift) or 7:40 pm to 8 am (Night Shift)
Additional Pluses:
The industry's best pay for performance
Robust Recognition Program
12 Paid Holidays
Natural 8% overtime
Discounts on Honeywell Products
Education assistance
401k
Employee assistance program
You Must Have:
· High School Diploma or GED
We Value:
· Experience operating a forklift
· Experienced working in a Chemical manufacturing plant
· Chemical Safety experience
Honeywell is an equal opportunity employer. Qualified applicants will be considered without regard to age, race, creed, color, national origin, ancestry, marital status, affectional or sexual orientation, gender identity or expression, disability, nationality, sex, religion, or veteran status.