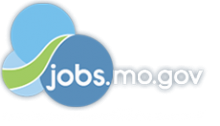 Job Information
Barnes & Noble Education

Reconcilation specialist

in

Columbia

,

Missouri
Reconcilation specialist
Administrative
Job summary
Responsible for reconciling problem Direct Shipments in a timely manner.
DUTIES:
Prioritize receiving and resolve problem Direct shipments including damages, defectives, shorts, substitutions, duplicate shipments and wrong product.

Contact publisher to secure proper credit, order replacements if needed, and authorize return of bad or unwanted product.

Coordinate returns with Direct Receiving.

Notify appropriate staff of situation of orders with problems.

Document problems and resolutions of the shipments on Quotes.

Maintain database of chargebacks and returns information.
QUALIFICATIONS:
Knowledge of MBS computer systems, warehouse operations and database experience is helpful.

Must be able to work as part of a team with other departments, supervisors and managers.

Must have ability to coordinate multiple tasks and prioritize work responsibilities.

Must have good organizations skills and be able to demonstrate problem-solving abilities.

Must possess good verbal and written communication and computer skills.

Must have excellent attendance and punctuality record. Must be above department standard in current position.
Equal Opportunity Employer Veterans / Disabled