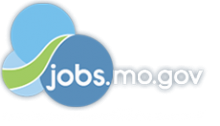 Job Information
Belcan

Toll Maker

in

Ellisville

,

Missouri
Toll Maker
Job Number: 308270
Category: Other
Description: PRESS OPERATOR position is available in Ellisville MO through Belcan. In this role you will responsible for operations required to operate several machines in the fabrication of a variety of parts and materials. Communicate equipment malfunctions and product issues to Supervisor, Set-Up Mechanic, and/or Maintenance Mechanic. Lifting required to load spools and coils as needed and to move scrap as necessary. Perform in-process inspection of product. Perform some set-up operations and adjustments
Hours: 3rd shift is 10 pm- 630 am (starting Sunday night not Monday)
Description:
Perform operations required to operate several machines in the fabrication of a variety of parts and materials. Communicate equipment malfunctions and product issues to Supervisor, Set-Up Mechanic, and/or Maintenance Mechanic. Lifting required to load spools and coils as needed and to move scrap as necessary. Perform in-process inspection of product. Perform some set-up operations and adjustments. Perform material handling duties as required.
Use a variety of small hand tools and gauges. Read depth gauge to insure the proper oil level and add oil as necessary. Work with measuring devices and/or charting techniques to apply statistical control to required product and process characteristics. Perform data collection on computer/CRT. Responsible for quality of own work and quality control tests. Perform other duties as directed by Supervisor.
Work from verbal or written instructions. Record daily production. Keep work area clean. Follow all safety rules and practices. Stands and walks most of shift to perform duties of position.
Works in a team based environment to meet Bussmann business objectives
If you are interested in this role, please apply via the apply now link provided. Our overriding goal is to provide quality staffing solutions that help people, organizations, and communities succeed. Belcan is a team-driven Equal Opportunity Employer committed to workforce diversity. For more information, please visit our website at http://www.belcan.com
Location: Ellisville , MO
Minimum Experience (yrs):
Required Education: Not Specified
Benefits:
Return to search results Email this job to a friend
If you have previously registered with us, pleaseLog into apply for this position.
*Logged in members may also add jobs to their job cart