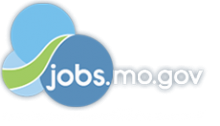 Job Information
Six Flags

Rides Control Technician

in

Eureka

,

Missouri
Description
Job Summary: Design, build, install, and maintain all electrical control systems, all sound reinforcementsystems, theatrical lighting systems, and industrial electrical systems throughout the park.
Specific Duties and Responsibilities:- Utilize PLC knowledge to install, maintain, troubleshoot, and modify all ride control systems.- Install and maintain all sound reinforcement systems such as alarm systems, television systems,and antenna systems.- Keep a daily duty log of maintenance work performed as well as accurate records of preventivemaintenance utilizing Maximo system-Troubleshoot and repair all sound and theatrical sets and lighting.- Maintain all electronic and mechanical games and attractions, including video games.- Install 600 volts or less of power distribution.- Follow guidelines of the national electrical code for design, application, interpretation, andcompliance of all electrical apparatus and installation.- Adhere to all department and company safety policies; wear appropriate safety equipment asrequired.- Support the company mantra of providing Friendly, Clean, Fast and Safe Service to our Guests.- Completion of projects and assignments as assigned.
Skills and Qualifications:- Trade school certification in Industrial electric/electronics.- Ability to program Allen-Bradley PLC.5's and SLC 500's and 5000's with ICOM A.I. series orMicrosoft software.- 5+ years related industrial electrical/electronic experience.- Mechanical ability
Must possess the mental and physical capacities necessary to perform the primary job duties,including able to stand, walk, climb stairs and ladders, bend, kneel, squat, twist, push and pulland lift and carry a minimum of 50 lbs.; must be able to reach overhead.
Must be able to perform work functions at heights in excess of 150" (would include rollercoasters).- Ability to work varied shifts, including nights, weekends and holidays and must be able to workoutdoors in extreme temperatures- Must possess a valid driver's license