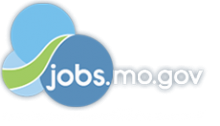 Job Information
National Dentex

Dental-Lab Technician II - Quality Control

in

Fenton

,

Missouri
Description
Join National Dentex - a leading healthcare organization specializing in the dental industry. We offer a full spectrum of specialized products, services, and technologies to address any dental restoration need. Currently, we have 30+ labs throughout the country. Our team is growing, and we are seeking to fill a number of key positions within our organization including this opportunity at NDX Keller in Fenton, MO for a Full-Time Dental-Lab Technician. A minimum of one (1) year of prior experience as a Dental Laboratory Technician within a Crown & Bridge dental prosthesis fabrication department.
Hourly rate of pay is negotiable and will be determined by skills, knowledge, abilities, and experience.
The regular hours for this position are from 8:00am to 5:00pm, Monday through Friday, and subject to change from time to time.
This is a full-time position featuring employee benefits including: health, dental, vision, disability, and life insurance; paid holiday, vacation, and sick time; 401K; and tuition reimbursement!
Primary Responsibilities and Essential Functions of the Position:
Read prescriptions, specifications and preferences received from doctor

End of line inspection of completed cases

In line inspection of surveys, articulated cases and wax-ups

Screening of outgoing cases to verify accurate product and prescription and preferences were followed

Screening of incoming cases to address concerns with doctors on returned cases and verify case has been checked in correctly

Error tracking (internal/external remakes, credits). Log all cases that don't pass inspection and submit all information to manager on a weekly basis for review on any of the areas stated above

Utilize "Cases to Ship" report to expedite late cases

Participate in communication with Technical Communications to gain information for production that will insure the success of the case and a timely return to production (product irregularities, date changes, broken model work, etc)

Provide appropriate feedback to communications/sales team leader, production leader and training regarding remake/return issues

Follow up on cases in lab requiring specific attention, running weekly or monthly restart reports, and follow up on remake/restart cases

Solve issues and problems requiring investigation and research in a timely manner. Report progress to the managers. Log larger issues as a "Pressure Point" on proper from and forward to proper individuals

Participate in data entry, as requested

Conduct in-line and final inspections of fixed products to ensure a quality product is delivered to customers on a daily basis

Inspect cases ensuring the doctor's preferences are acknowledged and satisfied, and RX & technical team policies have been accurately followed. Return cases that need corrected and provide feedback to team members who produce substandard work. Provide feedback to Production Manager of any trends identified

Provide ongoing availability to team members and new hires to answer technical questions, provide case evaluations and on-the-spot training

Inform Production Manager of any team member's lack of adherence to departmental policies

Seek advice and input from management when needed

Identify daily reprints and match reprints accordingly

Utilize basic computer skills to look up cases in DL Plus; Print daily reports in order to find the outstanding cases to pack at the end of the day and forward to shipping

Compliance with Safety procedures

May assist Production Manager with the daily distribution of work

May be asked to assist in the production of fixed prosthetics by contouring utilizing a hand-piece and Technical Team Policy and/or the staining & glazing utilizing a brush, a palette of various stains

Participate in available leadership training as directed and showcase a genuine desire to develop professionally
Skills and Abilities Required:
Must be able to read, write, speak and understand English

Excellent attention to detail

Able to distinguish minor and major errors

Excellent reading and comprehension skills

Comfortable and diplomatic with returning work to technicians

Strong communication skills and ability to effectively communicate technical information

Excellent organizational skills

Basic computer skills

Exhibits the Core Values of Keller: Honesty, Respect, Commitment, Accountability, and Communication
Minimum Education and Experience Required:
High school diploma or equivalent

Minimum one (2) year of prior experience as a Dental Laboratory Technician within a Crown & Bridge dental prosthesis fabrication department
Hazardous Materials or Equipment Used:
Steamer

Lathe

Hand piece

Trimmer

Shell Blaster

Bard Parker Blade

General purpose cleaner
Physical Requirements:
Regularly required to sit, stand, walk, and/or reach

Exhibit fine motor skills and/or perform repetitive motions

Good manual dexterity

Ability to walk and stand for long periods of time

Repeated bending and kneeling

Vision capabilities: Depth perception, attention to detail and/or color

Push, pull, lift, and/or carry up to 50 pounds.
Qualifications
Behaviors
Required
Team Player: Works well as a member of a group

Detail Oriented: Capable of carrying out a given task with all details necessary to get the task done well

Dedicated: Devoted to a task or purpose with loyalty or integrity
Education
Required
High School or Equivalent or better
Experience
Required
1 year: •Minimum one (1) year of prior experience as a Dental Laboratory Technician within a Crown & Bridge dental prosthesis fabrication department.