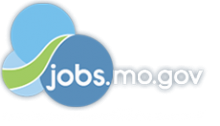 Job Information
PDS Tech Inc

Laboratory Technician

in

Fenton

,

Missouri
Laboratory Technician
Contract to Hire (3 month)
Location: Saint Louis, MO (Fenton)
Hours: 8 to 5 (M-F)
Status: Non-Exempt US Citizen
Job Description:
The Lab/QC Technician performs all required sampling of all raw materials and testing on needed basis.
Assists the Analytical and Senior Analytical Chemists as needed basis. The technician properly cleans glassware and laboratory benches and periodically organizes the laboratory chemicals.
Responsibilities:
Sampling of all the raw materials including Active Ingredients as per the appropriate SOP
Cleaning sampling room thoroughly as per applicable cleaning SOP.
Perform weekly water sampling and analytical testing.
Assist Analytical and senior Analytical chemists in testing raw materials and in-process production samples.
Document test results as required by company's quality control testing procedures.
Calibrate the Analytical instruments like, pH meter, Balances, Karl Fischer, UV-vis and FT-IR. Furnace, Moisture Analysis, etc as needed basis.
Perform all lab duties in accordance with standard safe laboratory practices.
Check periodically the calibration due date of all the Analytical instruments.
Periodically remove the expired chemicals from the shelves and place the expired chemicals in the designated area of the laboratory
Perform the cleaning of the laboratory at the end of the day.
Dispose all the HPLC mobile phase from each container daily.
Log in samples as they are received by the laboratory.
Remove samples from the laboratory once testing is completed.
Maintain retain samples for raw materials and finished products.
Provide assistance for the swabbing of manufacturing equipment for cleaning verification/validation
Assist in quality, production, or R&D studies as needed.
Maintain a clean and organized working environment, assigned areas and equipment
Comply with all quality, safety, and work rules and regulations.
Additional duties and responsibilities as assigned
Education and Experience:
Associate degree in the science field or a 2-year Certification in an accredited Quality Control/Assurance program or minimum of 3 years of quality control experience in a manufacturing environment or construction related industry.
Working experience under cGMP environment will be preferred.
All qualified applicants will receive consideration for employment without regard to race, color, sex, sexual orientation, gender identity, religion, national origin, disability, veteran status, age, marital status, pregnancy, genetic information, or other legally protected status.