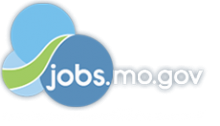 Job Information
PDS Tech Inc

Packaging Operator

in

Fenton

,

Missouri
Packaging Operator
Location: Fenton, MO
Duration: 6 months right to hire contract
Hours: Monday – Friday (8:00 a.m. to 5:00 p.m.)
Responsibilities: may include, but not limited to, the following:
Responsible for filling, packaging, and labeling liquid, semi solid and solid dose products.

Package products according to the Master Batch records (i.e. fill, cap, label, inspect)

Ability to understand the batch record and SOP instruction and follow the procedure.

Safely operate packaging equipment, filling equipment, cappers, labelers, cottoners, wrappers and neck band machines etc.

Responsible for handling labeling and components correctly; transferring, counting, FIFO, returns, etc.

Assemble, seal, and stack shippers on a skid.

Responsible for cleaning areas, rooms, and equipment per approved written instructions.

Responsible for maintaining a neat and orderly work area.

Other duties, which may be assigned from time to time, by the management of the company.

Ability for documentation in log book or batch record while performing the job.
Requirements:
Current GMP training (Strong preference given to current and previous cGMP environment experience).

Ability to understand and follow Standard Operating Procedures (SOP's).

Ability to work both independently and with others.

Minimum High School Diploma or GED.

Ability to operate manual pallet jacks to transfer material to designated areas of the warehouse.

Good interpersonal and communication skills
.
Physical requirements:
Ability to lift 35 lbs on a regular basis.

Ability to stand for long periods of time (8-10 hrs. a day, 4-6 days a week).

Ability to read Labels, Codes, (very small print.)

In accordance with FDA Regulations (21 CFR § 211.28), individual must be free from illness that could jeopardize the safety or quality of products. Such illnesses may include but are not limited to, illnesses that cause bleeding, open lesions, flaking or peeling skin.
All qualified applicants will receive consideration for employment without regard to race, color, sex, sexual orientation, gender identity, religion, national origin, disability, veteran status, age, marital status, pregnancy, genetic information, or other legally protected status.