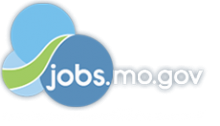 Job Information
Maritz

Software Architect

in

Fenton

,

Missouri
EXCITED TO GROW YOUR CAREER? WE'RE GLAD YOU'RE HERE!​
We are looking for an experienced Software Architect with a broad range of languages who can adapt to new client environments, advise and design on current technologies and learn new technologies quickly. Someone who enjoys a fast-paced and challenging, but extremely collaborative team environment working to solve complex problems for our clients.Passionate problem-solvers who are flexible, adaptable, and motivated full-stack developers. Interest in software development with a strong customer focus and requirements-driven design and development.
Primary Responsibilities:
20% - Designing, developing, and testing application code. Solving problems using modern languages and frameworks.
20% - Deliver conceptual, logical, and physical solution specifications. Translate business requirements using methods and models to determine appropriate solutions. Design integrated Information Security architecture covering the enterprise and addressing issues as prioritized by IT management.
20% - Working with business analysts to understand and implement complex business functionality. Being a member of an Agile team (standups, estimation, iterative development CI, demos, retrospectives).
20% - Lead design, development, and deployment of technical and application solutions to meet business requirements that are cost effective and sustainable. Lead technology review meetings and ensure appropriate governance processes are followed.
20% - Provide architectural leadership and design capabilities to ensure segregated network architecture is properly implemented and maintained. Provide input into annual budget planning for technology and project cost estimation. Research, identify, test, certify, and select technology products required for solution delivery.
Qualifications
Bachelor's degree in computer science or related field or equivalent experience

8 years of experience in software engineering

3 years of experience as a software engineering architect

Extensive experience working face to face with clients

Plans, conducts, and may supervise assignments.

Ability to employ the following values consistently in the role: Communication, Courage, Curiosity, Honesty, Impact, Innovation, Judgment, Passion, Selflessness, Job Knowledge, Reliability.

Experience in the following technologies: Java, Javascript, GCP, Kubernetes Spring, .NET, Azure, AWS, Angular, Python, Microservices, SQL. The list is limitless.
Disclaimer
This job description is designed to indicate the general nature and level of work performed by associates within this classification. It is not designed to confirm or be interpreted as a comprehensive summary of all duties, responsibilities and qualifications required of associates assigned to this job.
Maritz will only employ applicants who have authorization to work permanently in the U.S. This is not a position for which sponsorship will be provided. Those who need sponsorship for work authorization now or in the future are not eligible for hire. No calls or agencies please.
Maritz is an Equal Opportunity Employer. All qualified applicants will receive consideration for employment without regard to sex, race, color, religion, national origin, age, marital status, political affiliation, sexual orientation, gender identity, genetic information, disability or protected veteran status. We are committed to providing a workplace free of any discrimination or harassment. If you have a disability and are having difficulty accessing or using this website to apply for a position, you can request help by calling 1-636-827-1371 or by sending an email to janice.hite@maritz.com (idisability.administrator@maritz.com) .
At Maritz, we believe in putting people at the center of business. Our clients rely on us to help them strengthen their relationships with employees, customers and sales partners. It helps their businesses grow and thrive, and it's made us industry leaders. Join our award-winning culture and experience a fun, exciting and collaborative work environment that celebrates success and pushes you to be your best self.
Maritz and its family of companies boast a wide variety of careers. Check out our Careers page to learn more.
Interested in working for one of our companies?
Learn more about opportunities with Maritz Motivation Solutions (http://maritz.wd1.myworkdayjobs.com/MaritzMotivationSolutions) .
Learn more about opportunities with Maritz Global Events (http://maritz.wd1.myworkdayjobs.com/MaritzGlobalEvents) .
Learn more about opportunities with MaritzCX (http://maritz.wd1.myworkdayjobs.com/MaritzCX) .