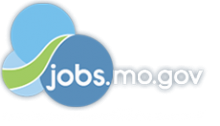 Job Information
DynCorp International LLC.

Heavy Equipment Mechanic

in

FORT LEONARD WOOD

,

Missouri
TheHeavy Equipment Mechanicanalyzes malfunctions and repairs, overhauls major assemblies of internal combustion automobiles, buses, trucks, or tractors. Rebuilds and maintains power equipment, such as cranes, power shovels, scrapers, paving machines, motor graders, trench-digging machines, conveyors, bulldozers, dredges, pumps, compressors and pneumatic tools.
Principal Accountabilities
Operates and inspects machines or equipment to diagnose defects

Dismantles and reassembles equipment, using hoists and hand tools

Examines parts for damage or excessive wear, using micrometers and gauges

Replaces defective engines and subassemblies, such as transmissions.

Tests overhauled equipment to insure operating efficiency

Welds broken parts and structural members

May direct workers engaged in cleaning parts and assisting with assembly and disassembly of equipment

May repair, adjust and maintain mining machinery, such as stripping and loading shovels, drilling and cutting machines, and continuous mining machines.

Diagnosing the source of trouble and determining the extent of repairs required.

Replacing worn or broken parts such as piston rings, bearings, or other engine parts.

Grinding and adjusting valves; rebuilding carburetors.

Overhauling transmissions.

Repairing fuel injection, lighting, and ignition systems.

In general, the work of the Motor Vehicle Mechanic requires rounded training and experience usually acquired through a formal apprenticeship or equivalent training and experience.

Perform other duties as requested
Knowledge & Skills
These are SCA jobs and will vary accordingly by assignment within and across contracts.

Ability to perform most complex and unusual tasks of the craft without supervision.

Knowledge of and ability to use all tolls and equipment of the craft.

Ability to perform work of the craft in a rapid and efficient manner under extreme conditions.

Ability to perform work safely under hazardous conditions may be required.

Ability to train others.

Ability to qualify and obtain a state driver's license and possibly a commercial driver's license (CDL).

Experience & Education *

Knowledge of military and/or company forms required by work requirements.

Completion of high school and specialized training courses is desirable.

Minimum of four (4) years actual and recent experience in the repair, modification, maintenance and overhaul of equipment related to individual specialty codes.

Class "A" Commercial Drivers License (CDL) desired to include, being authorized to operate vehicles with air brake systems. Desired endorsements are; Combination Vehicles, Passengers, Tank vehicles, and Hazardous Materials.

It is the responsibility of the individual to incur all costs associated with obtaining and maintaining a valid Class "A" Commercial Drivers License with Air Brake Systems and the previously mentioned endorsements.

Heating, Ventilating and Air Conditioning certification is preferred.

Forklift certification desired.

ASE certifications desired.

Must provide own tools, safety boots and glasses.

Physical Requirements/Working Environment *

Safety shoes and/or safety mask may be required.

Maintenance clothing will be worn.

Ability to lift 10-50 lbs may be required.

Work normally performed on a concrete floor.

Loud noises of various maintenance tools being used simultaneously may be part of the work environment.

Typical work location are inside a maintenance building as well as outside in an austere environment at times.

Perform repairs in cramped spaces and locations.

Travel *

No travel required
Job: *Facilities / Maintenance / Repair
Title: Heavy Equipment Mechanic
Location: UNITED STATES-MISSOURI-FORT LEONARD WOOD
Requisition ID: 1904102
DynCorp International is an Equal Opportunity Employer of Minorities/Women/Individuals with Disabilities/Protected Veterans. DynCorp International provides reasonable accommodation for qualified individuals in accordance with applicable federal law. The company will provide reasonable accommodation for the known physical or mental limitations of qualified employees and applicants with disabilities unless doing so would impose an undue hardship on the company's operations. Applicants who need a reasonable accommodation during the employment application process should contact 817-224-7459. Please note that only those inquiries concerning a request for reasonable accommodation should call this number.