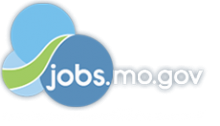 Job Information
U.S. Army Medical Command

IT SPECIALIST (CUSTOMER SUPPORT)

in

Fort Leonard Wood

,

Missouri
Summary
About the Position: This is a term not to exceed three (3) years position with the General Leonard Wood Army Community Hospital DCA, Information Management Division at Fort Leonard Wood, Missouri.
Responsibilities
Requirements
Conditions of Employment
null
Qualifications
* This position may be filled as a temporary promotion or temporary reassignment NTE 3 years by a current permanent Army employee. Temporary promotions or reassignments may be extended up to a maximum of five years, and may be made permanent without further competition. This positions may be filled as a term appointment NTE 3 years, if the candidate is not a current permanent Army employee. Term appointments may be extended up to a maximum of eight years and has the potential for subsequent noncompetitive conversion to permanent appointment. * Who May Apply: Only applicants who meet one of the employment authority categories below are eligible to apply for this job. You will be asked to identify which category or categories you meet, and to provide documents which prove you meet the category or categories you selected. See Proof of Eligibility for an extensive list of document requirements for all employment authorities. 30 Percent or More Disabled VeteransCurrent Department of Army Civilian EmployeesCurrent Permanent Department of Defense (DOD) Civilian Employee (non-Army)Domestic Defense Industrial Base/Major Range and Test Facilities Base Civilian Personnel WorkforceExecutive Order (E.O.) 12721Interagency Career Transition Assistance PlanLand Management Workforce Flexibility ActMilitary Spouses, under Executive Order (E.O.) 13473Non-Appropriated Fund Instrumentality (NAFI)Non-Department of Defense (DoD) TransferOffice of Personnel Management (OPM) Interchange Agreement EligiblePeople with Disabilities, Schedule APriority Placement Program, DoD Military Spouse Preference (MSP) EligibleReinstatementVeterans Employment Opportunity Act (VEOA) of 1998 In order to qualify, you must meet the education and/or experience requirements described below. Experience refers to paid and unpaid experience, including volunteer work done through National Service programs (e.g., Peace Corps, AmeriCorps) and other organizations (e.g., professional; philanthropic; religious; spiritual; community; student; social). You will receive credit for all qualifying experience, including volunteer experience. Your resume must clearly describe your relevant experience; if qualifying based on education, your transcripts will be required as part of your application. Additional information about transcripts is in this document. Experience Required: To qualify based on your experience, your resume must describe at least one year of experience which prepared you to do the work in this job. Specialized experience is defined as: 1). diagnosing difficult software and hardware problems to perform corrective actions both locally and remotely; 2). providing consultation, assistance and instruction to technical support personnel and functional users; 3). administering operating systems (e.g., Microsoft Windows, Linux, UNIX, or similar systems) to evaluate hardware or software systems, 4). providing assistance on work methods, practices and procedures to determine viable solutions. This definition of specialized experience is typical of work performed at the next lower grade/position in the federal service (GS-05). The specialized experience must include, or be supplemented by, information technology related experience (paid or unpaid experience and/or completion of specific, intensive training, as appropriate) which demonstrates each of the four competencies, as defined: Attention to Detail - Is thorough when performing work and conscientious about attending to detail. Examples of IT-related experience demonstrating this competency include: completing work independently that rarely requires editing or review by others. Customer Service - Works with clients and customers (that is, any individuals who use or receive the services or products that your work unit produces, including the general public, individuals who work in the agency, other agencies, or organizations outside the Government) to assess their needs, provide information or assistance, resolve their problems, or satisfy their expectations; knows about available products and services; is committed to providing quality products and services. Examples of IT-related experience demonstrating this competency include: resolving simple and routine problems, questions, or complaints and providing support and guidance to customers on non-routine issues; serving as a primary resource for customers, requesting assistance with complex issues when necessary; and participating in meetings and providing advice to customers in own area of expertise. Oral Communication - Expresses information (for example, ideas or facts) to individuals or groups effectively, taking into account the audience and nature of the information (for example, technical, sensitive, controversial); makes clear and convincing oral presentations; listens to others, attends to nonverbal cues, and responds appropriately. Examples of IT-related experience demonstrating this competency include: expressing facts and ideas in a clear, concise, convincing, and organized manner; clearly conveying moderately complex ideas, concepts, and information to customers; exhibiting active listening by demonstrating understanding of audience comments and/or questions. Problem Solving - Identifies problems; determines accuracy and relevance of information; uses sound judgment to generate and evaluate alternatives, and to make recommendations. Examples of IT-related experience demonstrating this competency include: identifying and solving problems by gathering and applying information from a variety of materials or sources that provide several alternatives; recognizing and taking action to address non-routine problems; soliciting feedback from multiple stakeholders to understand an issue or problem and accurately assess its root causes and potential solutions; seeking supervisory review where appropriate. Information Technology Customer SupportNetwork ManagementOperations SupportOral Communication Time in Grade Requirement: Applicants who have held a General Schedule (GS) position within the last 52 weeks must have 52 weeks of Federal service at the next lower grade or equivalent (GS-05). All applicants must meet applicable time-in-grade and specialized experience requirements within thirty (30) days after the closing date of the announcements.
Education
null
Additional Information
null