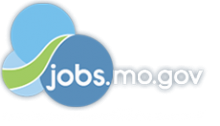 Job Information
U.S. Army Training and Doctrine Command

Maintenance Mechanic (Motor Vehicle Operator/Tractor Operator)

in

Fort Leonard Wood

,

Missouri
Summary
About the Position: This position is located in the Combat Engineer Division, 35th Engineer Battalion, 1st Engineer Brigade, U.S. Army Engineer School, Fort Leonard Wood, MO. Fort Leonard Wood is located in the beautiful South-Central Missouri Ozarks. The Fort covers more than 61,000 acres and is located in Pulaski County, bordering Waynesville/St. Robert and Interstate 44. St. Louis is a 2-hour drive east and Springfield is a 1-hour drive west of Fort Leonard Wood.
Responsibilities
Requirements
Conditions of Employment
null
Qualifications
This is a temporary appointment not to exceed 30 September 2021. Position may be filled as a temporary appointment NTE 30 September 2021, if the candidate is not a current Army employee. Temporary appointments may be extended up to a maximum of three years. Who May Apply: Only applicants who meet one of the employment authority categories below are eligible to apply for this job. You will be asked to identify which category or categories you meet, and to provide documents which prove you meet the category or categories you selected. See Proof of Eligibility for an extensive list of document requirements for all employment authorities. External Recruitment Military Spouse PreferenceInteragency Career Transition Assistance Plan Experience refers to paid and unpaid experience, including volunteer work done through National Service programs (e.g., Peace Corps, AmeriCorps) and other organizations (e.g., professional; philanthropic; religious; spiritual; community; student; social). You will receive credit for all qualifying experience, including volunteer experience. There is no specific length of training or experience required. However, you must be able to demonstrate, through experience shown in your written application materials that you possess the sufficient knowledge, skills, and abilities to successfully perform the work of this position without more than normal supervision. Minimum Qualifications (Screen Out Element): Ability to do the work of an Maintenance Mechanic (Motor Vehicle Operator/Tractor Operator) without more than normal supervision. I have the ability to perform common carpentry, steel, masonry and motor vehicle operator skills . I can apply carpentry, steel, and masonry skills and techniques in repairing, constructing, remodeling wooden, steel and concrete structures; operating wheeled typed tractor and skid steer using attachments; and performing simple manual welding. - Failure to meet this Screen Out Element will result in an ineligible rating. Ability To Do The Work Of The Position Without More Than Normal Supervision Screen OutAbility to Interpret Instructions, Specification, etc. (includes blueprint reading)Ability To Use and Maintain Tools and EquipmentKNOWLEDGE OF EQUIPMENT ASSEMBLY, INSTALLATION, REPAIR, ETC.Knowledge of MaterialsTechnical Practices (theoretical, precise, artistic)Use of Measuring Instruments Physical Effort: A. Carpentry/Steel and Concrete: Work involves standing, walking, stooping, bending,kneeling, lifting, and climbing. Incumbent also works on ladders and scaffolds which requires working overhead or in stretched or awkward positions. Arm movement is considerable when nailing, welding, and using such tools as handsaws, and power tools and attachments. Work frequently involves handling objects up to 50 pounds and occasionally in excess of 50 pounds. B. Motor Vehicle Operator/FLO/Tractor, heavy equipment, and Skid steer Operation: When driving a motor vehicle, light physical effort is required in reaching, bending, turning, or moving hands,arms, feet, and legs to operate hand and foot controls of motor vehicle. Moderate physical effort is exerted in operating, turning, backing, and controlling heavier vehicles. Exert slight to moderate physical effort while performing duties such as uncoupling and making couplings between tractors and Skid steers with towed equipment and attachments.Requires frequent stooping, bending, reaching, and arm and leg movement to operate tractor and Skid steer controls. C. Welding: The work involves standing, walking, stooping, bending, kneeling, climbing,and crawling. Work may be done in awkward and cramped positions such as when welding in hard to reach places, welders frequently handle objects weighing up to 50 pounds and,occasionally, objects weighing in excess of 50 pounds. Working Conditions: A. Carpentry/Steel/Concrete: Works inside and outside. Is exposed to moderate to severe weather conditions. Subject to minor injuries from use of tools. Some physical discomfort may be experienced when wearing protective clothing, gloves, face shield, or eye goggles and from fumes, heat, and glare of torches. Is subject to possibility of injury from hand or powered tools and danger of falls from ladders, scaffolds, or rooftops. May be required to wear and use protective clothing and equipment in accordance with established health and safety regulation and SOPs. B. Motor Vehicle Operator/FLO/Tractor/heavy equipment, and Skid steer Operation: Drivers operator vehicles in all types of terrain and severe weather conditions. Drivers are exposed to dirt and fumes and to the possibility of cuts, bruises, and broken bones as a result of accidents while driving or from falling objects when loading and unloading the vehicle. Operators primarily work outside and are exposed to all kinds of severe weather conditions, all types of terrain to include occasional work on steep slopes and grades, and may be subject to injury from falls or overturned tractors and equipment. Operators are subject to high noise level,vibrations, dust, dirt, grease, fumes, and jolts from the tractor. Must follow safety practices and use safety equipment to avoid injury and possible hazards in the work area. C. The work is done indoors and outdoors, sometimes in bad weather, in areas that may vary from "clean rooms" to areas that are noisy, dirty, and smoky. Welding involves exposure to fumes, infrared and ultraviolet radiation, heat, flying sparks, the glare of torches and heated materials, the possibility of eye injury, electrical shock, burns, broken bones, and the chance of cuts when working with sharp objects. There is discomfort when wearing protective clothing, gloves, and flash shield or eye goggles.
Education
null
Additional Information
null