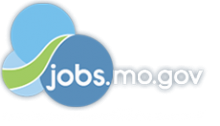 Job Information
General Mills

Sanitation Leader - Hannibal, MO

in

Hannibal

,

Missouri
General Mills is reshaping the future of food. We believe food makes us better. It nourishes our bodies, brings us joy and connects us to each other. As one of the world's leading food companies, General Mills operates in more than 100 countries and markets more than 100 consumer brands, including Cheerios, Nature Valley, Betty Crocker, Yoplait, Annie's Homegrown, Old El Paso, Epic Provisions, Blue Buffalo and more. Are you passionate about the future of food? You've come to the right table. We want the very best talent to help lead something big.
The Sanitation Leader will work directly with the Food Safety & Quality department and cross functionally with all departments in the Hannibal Plant. This individual will provide sanitation leadership to ensure product quality and food safety meet all company policies and regulatory standards. The leadership for this position will require strong influencing skills, effective communication skills and the ability to make risk based decisions.
General Mills Hannibal Plant makes food people love that directly supports the General Mills Supply Chain Snacks and Meals businesses. Hannibal produces consumer brand products such as Old El Paso Dinner Kits, Hamburger Helper Dinners, Suddenly Salad Sides & Nature Valley Bars. The Hannibal Plant is also proud to be the single source producer for our Progresso Soup Brand. The Hannibal Plant operates production out of multiple buildings and supports a separate warehouse & distribution site near the plant. Hannibal is located just 90 minutes north of St. Louis, Missouri.
KEY ACCOUNTABILITIES
Provide sanitation leadership which demonstrates commitment to the department and plant goals and on a day to day basis.

Commitment to Human Safety and the ability to articulate necessary steps in all written programs to ensure employees stay safe

Ensure the facility meets all GMP/regulatory, HACCP, sanitation, and product safety guidelines.

Execution of the Integrated Pest Management Program and the ability to use information and data to address day to day challenges and long term strategic planning.

Provide functional leadership to support plant and department objectives

Establish strong relationship with Chemical Supplier to maintain inventories, annual contract, provide safety/hazcom training, equipment management and annual sanitation verifications.

Identifying soils, familiar with cleaning chemistry and how to utilize proper sanitation methods in different applications (wet, dry, foaming, CIP/ACS)

Key leadership in Zero Loss Culture roll out across the facility

Provide training in the areas of sanitation, integrated pest management, environmental monitoring, chemical safety and other key food safety training to plant personnel

Drive sanitary design improvements for plant projects and actively participate in planning meetings. Act as a food safety lead for engineering/maintenance projects.

Provide technical expertise to drive root cause and preventive measures to problem areas.

Leadership of sanitation/food safety programs such as: Master Sanitation Schedule, SSOPs, Allergens, FSRA, etc.

Responsible for developing downtime plans for critical sanitation tasks and able to partner with operations, logistics, utilities, engineering and maintenance to achieve maximum downtime results

Function as a Subject Matter Expert in Sanitation at the plant level and be able to communicate effectively with a broader network.

Lead outside contractor accounts such as chemical supplier, pest control, bulk silo sanitation, specialty sanitation companies, etc. Must be able to handle changing priorities, personnel interactions, program leadership, training and effective communication and monitoring of these contracts.

Facilitate, coach and guide the facility to ensure they have the sanitation knowledge to drive sustainable results.
MINIMUM QUALIFICATIONS
Associates Degree in any major or other post-secondary education

4+ years of experience relevant work experience in Food Safety/Sanitation

Ability to be flexible with work hours, shifting priorities, and ambiguity.

Bias for action and results, takes initiative.
PREFERRED QUALIFICATIONS
Bachelors Degree

Strong Computer skills (Word, PowerPoint, Excel, Maximo, GGAP, SAP, Teams)

Understanding of product quality, sensory, sanitation, and food safety.

Understanding of internal policies/standards, regulatory requirements.

Strong understanding of Zero Loss Culture philosophy and tools.

Demonstrated mechanical aptitude, ability to apply engineering principles, and ability to troubleshoot.

Demonstrated leadership and initiative.

Demonstrate ability to lead peer group and affect change/department direction via influence management.

Flexibility and motivation to cover all areas of FSQ and able to create innovative solutions to problems with limited resources.
Requisition ID: 2020-14607
External Company Name: General Mills Services, Inc.
External Company URL: www.generalmills.com