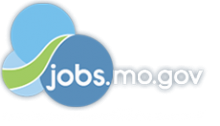 Job Information
The Townsend Corporation

Work Planner

in

Hannibal

,

Missouri
* for Townsend Tree Service (Utility) *
Townsend Tree Service is an operating unit of The Townsend Corporation providing tree-trimming, clearance and integrated vegetation management services for power and communication lines, pipelines and roadways.
We possess extensive equipment capabilities and resources, with one of the largest fleets of All Terrain Aerial Buckets (ATAB), Right-of-Way (ROW) brush mowers, spray application equipment and other specialty tools.
With the use of modern IVM techniques and advanced herbicides that target invasive species, Townsend provides the best in habitat management. With our research partners, Townsend helps redefine right of way stewardship, producing benefits like improved motorist safety, better service crew access, lower maintenance costs, improved drainage and enhanced aesthetics.
Position Description
A Work Planner is responsible to provide planning, scheduling, reporting and project management for utility right-of-way vegetation management programs. This position will review schedules to determine materials or personnel requirements; as well as check the inventory and act quickly if there is a shortage of supplies that can result in delays.
Duties Include
Essential Functions:
Inspects right-of-ways to assess vegetation conditions and determines required maintenance activities

Assists with develop maps and work manifests

Meets with landowners to explain vegetation management work

Marks work in the field where required

Responds to public concerns and questions about the work

Responds to contractor questions concerning work specification and requirements

Assists in the management of contractors during storm restoration operations

Provides support and assistance on special projects as assigned by the utility

Manages deadlines based on project expectations

Reviews site plans for conformance with codes, plans and regulations

Assists in the evaluation of re-zonings, ordinance amendments, site plans, special use permits, variances and other proposals

Secondary Duties:

Obtains oral/written permission from property owners to trim or remove trees and apply herbicides

Arranges with customer or property owner to obtain access to property, advises of any interruption in services, explains work to be performed, etc.

Performs other duties as assigned
What You'll Bring to the Team
Must be able to wear necessary PPE as per task assigned

Must be able to safely drive an approved company vehicle

Must be able to withstand exposure to all kinds of weather while completing work assignments, i.e. rain, heat, sun, cold

Must be able to traverse various terrains

Must have reliable transportation to and from the reporting location

Must have a valid Driver's License

Must have an acceptable driving record

May be required to pass a Department of Transportation physical examination to obtain the appropriate Commercial Driver's License

Must have working knowledge of MS office and the ability to learn other software programs as required

Must be able to meet all physical requirements of position

Pass all drug and/or alcohol screens as required by Company policy and, if applicable, required by DOT regulations

Be at least 18 years of age, or 21 if CDL is required

Legally authorized to work in the United States

Preferred:

Experience with a tree care/maintenance program, including but not limited to: operation of stump grinders, chippers, chipper trucks, bucket trucks and other tree related equipment
Why Townsend?
Townsend's number one core value is Safety; we operate a strict Drug Free workplace. A condition of employment is passing a drug screening and routine background checks. Vehicle operators will be required to have and maintain safe driving records and licenses.
Our Goal is to assure that all employees work safely and return home safely to their families every day.
Competitive Benefits + Compensation
Townsend and its family of companies are committed to employees, their development and their well-being. Townsend offers full-time employees with a variety of voluntary benefit plans.
Competitive Compensation

Paid Time Off to balance Work and Family

Health Care

Vision Care

Dental Care

Short and Long Term Disability

401K Plan

Life Insurance
These benefits help employees and their families to maintain a high quality of life, both professionally and personally.
The Townsend Corporation and its family of companies are equal opportunity/affirmative action employers, and all qualified applicants will receive consideration for employment without regard to race, color, religion, sex, sexual orientation, gender identity, genetic information, national origin, protected veteran status, disability status or any other characteristic protected by law.
#talent
ID: 2020-1556
External Company URL: thetownsendcorp.com
Post End Date: 3/5/2021