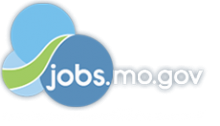 Job Information
Concentrix

$12.50/hr - Technical Support Associate I

in

Hazelwood

,

Missouri
Please Note: Job cannot be performed in the state of Colorado, USA.
Job Title:
$12.50/hr - Technical Support Associate I
Job Description
The Advisor I, Technical Support responds to basic and routine inquiries of a technical nature including hardware/software, or other designated client products. This position assists external users of the client's technical products or services by answering questions and solving problems involved in their use.
Essential Functions/Core Responsibilities
• Assist external users of the client's technical products or services; identify, investigate, research and provide resolution to user questions and problems
• Troubleshoot basic and routine customer issues that are technical in nature; including hardware, software, networking, or other designated client products
• Follow appropriate escalation path to resolve technical issues; including making follow up outbound calls to customers or other parties as needed
• Solve problems that are generally unstructured and require extensive use of conceptual thinking skills
• Ensure service delivered to our customers meets contractual Key Performance Indicator ('KPIs')
• Greet customers in a courteous, friendly, and professional manner using agreed upon procedures
• Listen attentively to customer needs and concerns; demonstrate empathy while maximizing opportunity to build rapport with the customer
• Clarify customer requirements; probe for understanding
• Prepare complete and accurate work including appropriately notating accounts as required
• Participate in activities designed to improve customer satisfaction and business performance
Candidate Profile
• Associate's Degree in related technical discipline with six years of related technical experience preferred
• Achieve and maintain recognized and applicable technical certification(s)
• Relevant technical expertise related to program (i.e. hardware, software, networking, data storage, troubleshooting, repair)
• Working knowledge of client technical systems
• Courteous with strong customer service orientation
• Ability to effectively communicate, both written and verbally
• Ability to learn including strong problem solving skills
• Dependable with proficient attention to detail
• Skilled in multi-tasking; including the ability to be flexible and adapt to changes quickly
• Ability to work as a team member, as well as independently with minimal supervision
• Demonstrate patience in all customer contact situations; including maintaining a pleasant and professional tone and manner
• Able to rotate shifts, as needed
• Based on location and/or program, additional experience/skills may be required
*Job requirements may vary by country and will not contravene any local laws
Career Framework Role
Has program required basic skillset to perform routine tasks within simple processes but lacking program/product specific knowledge. Works with close supervision and clearly defined procedures. Starting to demonstrate familiarity with client terminology, operating standards and procedures. Starter without sustained metric performance levels .
Supplemental Geographical Information
RECRUITER ENTER THE APPLICABLE LANGUAGE:
GERMANY - This job description does not apply to employees in Germany.
UNITED KINGDOM- EXCLUDE HIGH SCHOOL INFORMATION IN CANDIDATE PROFILE SECTION
PHILIPPINES
• Minimum of two years of college education in related technical discipline. No prior call center experience is required
• Ability to think clearly and can explain simple issues effectively, both written and verbally
• Ability to resolve basic to moderate technical issues
INDIA
• Ability to effectively communicate, both written and verbally
• Listen attentively to customer needs and concerns; demonstrate empathy
• Clarify customer requirements; probe for and confirm understanding of requirements or problem
• Confirm customer understanding of the solution and provide additional customer education as needed
• Ability to learn including strong problem solving skills
• Demonstrate strong probing and problem solving skills
• Should be able to handle complex queries
• Should be able to resolve customer queries independently
Disclaimer
The above statements are intended to describe the general nature and level of work being performed by people assigned to this job. They are not intended to be an exhaustive list of all responsibilities, duties, and skills required of personnel working within this job title.
Concentrix is an equal opportunity employer. Concentrix evaluates qualified applicants without regard to race, color, religion, gender, national origin, age, sexual orientation, gender identity or expression, protected veteran status, disability status or any other legally protected characteristic.
Location:
USA, Hazelwood, MO
Language Requirements:
Time Type:
Full time
Mission:
We will be the greatest customer engagement services company in the world, rich in diversity and talent. We will get there by embracing our culture.
About Concentrix:
We're a company like no other. We are fanatical about our staff and are constantly helping them grow and achieve their career goals. We are a global workplace that offers YOU infinite possibilities!
Company Overview:
In a world full of average, we stand out. We believe experience is everything. Period. To achieve outstanding results, we're disrupting the market by being absolutely obsessed with making our clients' businesses better. We bring together the brightest and most creative minds in business, cutting-edge technology solutions, proven design thinking expertise and exceptional customer experience centers. Our clients notice the difference too… in increased customer loyalty, improved business performance and differentiation in their markets. As a diverse, global organization, we have unconventionally fresh ideas and deliver extraordinary customer experiences for nearly 750 of the world's best brands. Concentrix. A passionate company powered by passionate people.
Concentrix CVG Corporation is an EEO/AA/M/F/Vet/Disability Employer.