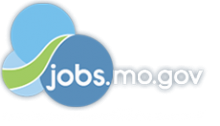 Job Information
The Boeing Company

Apache / F-15 Senior Product Manager

in

Hazelwood

,

Missouri
Global Training Systems and Services, a Capability in Boeing Global Services' Training and Professional Services' organization, is currently seeking a Senior-level Project Engineer for a Product Manager position. Work with program management, leadership, subject matter experts, engineering teams, and test engineers throughout the entire development, fielding and operational lifecycle of the training system. This positions is located in Saint Louis, Missouri.
Product Manager Position responsibilities:
Identify, Understand, and Communicate internal and external customer needs.

Validate solutions & customer response

Understand and support program work by collaborating with Business Owners and Vertical (Program Management) Organization

Develop & Communicate the ART (Agile Release Train) Vision and Roadmap

Manage and prioritize the flow of work

Work with System Architect/Engineering to understand Enabler work

CAM (Cost Account Manager) duties; Collaborates with the other CAMs to define features/work packages and acceptance criteria

Supports the RTE (Release Train Engineer) in PI (Program Increment) Objective definition

Participate in PI planning

Define releases and program increments

Drive system demos & PI demo

Participate in Inspect and Adapt (I&A)

Build an effective Product Management/Product Owner team

Continuously improves their processes.

Candidate must demonstrate Agile leadership skills and be a team player.

The need for excellent communication skills both up and down the organization is essential as they must continually interact with the customer and represent the customer needs to the team.
Security Clearance:
This position requires the ability to obtain a US Security Clearance for which the US Government requires US Citizenship. An interim and/or final U.S. Confidential Clearance Post-Start is required.
Basic Qualifications (Required Skills and Experience) :
Currently possess a Bachelor's, Master's or Doctorate of Science degree from an accredited course of study, in engineering, computer science, mathematics, physics or chemistry

3+ years of experience leading projects in a collaborative multi-disciplinary team including designers, engineers, writers, product managers and software developers

Experience as a Project Engineer, Project Manager, Integrated Product Team Lead, or in Test and Evaluation Leadership

Experience working collaboratively to reach decisions that are mutually acceptable to multiple engineering and support teams

1+ years of experience with Scaled Agile Framework enterprise (SAFe) OR Agile in general
Desired Experience, Skills and Qualifications :
Experience with Scaled Agile Framework (SAFe)

1+ years of experience in aircraft training systems

Active U.S. DoD Secret clearance
Typical Education and Experience:
Education/experience typically acquired through advanced technical education from an accredited course of study in engineering, computer science, mathematics, physics or chemistry (e.g. Bachelor) and typically 9 or more years' related work experience or an equivalent combination of technical education and experience (e.g. PhD+4 years' related work experience, Master+7 years' related work experience). In the USA, ABET accreditation is the preferred, although not required, accreditation standard.
Relocation
This position offers relocation based on candidate eligibility.
Travel:
Occasional travel may be required.
Drug Free Workplace
Boeing is a Drug Free Workplace where post offer applicants and employees are subject to testing for marijuana, cocaine, opioids, amphetamines, PCP, and alcohol when criteria is met as outlined in our policies.
All information provided will be checked and may be verified.
Please apply ASAP for this role as recruitment may commence before the end date.
Boeing is an Equal Opportunity Employer. Employment decisions are made without regard to race, color, religion, national origin, gender, sexual orientation, gender identity, age, physical or mental disability, genetic factors, military/veteran status or other characteristics protected by law.