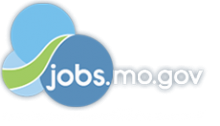 Job Information
The Boeing Company

Associate MQ-25 Mission Control System Software Engineer

in

Hazelwood

,

Missouri
The Boeing Company is currently seeking an
Associate
MQ-25 Mission Control System Software Engineer
to join the Mission Control System (MCS) team that is located in
Hazelwood, Mo .  The team is looking for enthusiastic software engineers who are interested in a rewarding but challenging opportunity to develop software on the cutting edge of Autonomous aircraft.  This position will focus on supporting the Boeing Defense, Space & Security (BDS) business organization.
The MCS team's objective is to develop a suite of software which integrates the ability to control the MQ-25 into the Navy's aircraft carrier fleet. This Air System Unique Software Services (ASUSS) is the collection of software that allows the Air Vehicle Operators to control and manipulate the MQ-25. From carrier take-off and landing, to refueling thirsty Super Hornets and keeping an eye out for bad guys using Electro-optical and Infrared Sensors, ASUSS gives the AVO the control they need.
Come be a part of the MQ-25 team!
Position Responsibilities:
Assists with the development, documentation and maintenance of architectures, requirements, algorithms, interfaces and designs for software systems
Develops and maintains code and integrates software components into a fully functional software system
Assists with test procedures and documenting test results to ensure software system requirements are met
Supports software project management and software supplier management functions
Selects, tailors and deploys processes and tools; establishes metrics
Performs software research and trade studies
Troubleshoots software issues
Works under general supervision
Security Clearance and Export Control Requirements:
This position requires the ability to obtain a US Security Clearance, for which the US Government requires US Citizenship.  Ability to obtain a DoD Secret US Security Clearance (Post-Start).
Required Qualifications:
Ability to obtain a DoD Secret US Security Clearance
(Post-Start)
Bachelor of Science degree in engineering, computer science, mathematics, physics or chemistry
Experience programming in an Object Oriented programing language
Experience with Linux/Unix and Windows development
Preferred Qualifications:
Experience in Agile Software Development methodologies
Experience with the Atlassian toolset
Service Oriented Software development
Experience in development of software for virtual machines
Experience in Open Architecture standards (e.g. OMS, UCI, NIOP, UCI)
Experience in Display (HCI/HMI/PVI) Development
Experience with software integration & deployments, customer/user interaction
Experience with test automation and continuous integration and deployment
Experience with Command and Control or Mission Management for Mission Control Systems / Ground Control Stations
Experience with Requirements and Use Case development using MBSE Tools (Rhapsody, DOORS)
Prior experience with UCI/OMS, unmanned mission systems, and/or ground control systems software development highly desired but not required for this position
Typical Education/Experience:
Education/experience typically acquired through advanced technical education from an accredited course of study in engineering, computer science, mathematics, physics or chemistry (e.g. Bachelor) and typically 2 or more years' related work experience or an equivalent combination of technical education and experience (e.g. Master)
In the USA, ABET accreditation is the preferred, although not required, accreditation standard
Relocation:
Relocation assistance is available for this position.
This position is a relocation opportunity to Hazelwood, MO.
Drug Free Workplace:
Boeing is a Drug Free Workplace where post offer applicants and employees are subject to testing for marijuana, cocaine, opioids, amphetamines, PCP, and alcohol when criteria is met as outlined in our policies.
Boeing is an Equal Opportunity Employer. Employment decisions are made without regard to race, color, religion, national origin, gender, sexual orientation, gender identity, age, physical or mental disability, genetic factors, military/veteran status or other characteristics protected by law.