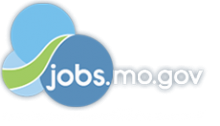 Job Information
PDS Tech Inc

Design and Analysis Engineer 3 - Secret

in

Hazelwood

,

Missouri
PDS Tech, Inc. is seeking a Design and Analysis Engineer - 3 - Secret in Hazelwood, MO
JOB DESCRIPTION
Works with customers to develop and document complex electronic and electrical system requirements.

Analyzes and translates requirements into system, hardware and software designs and interface specifications.

Tests and validates to ensure system designs meet operational and functional requirements.

Monitors supplier performance to ensure system integration and compliance with requirements.

Solves problems concerning and provides other support of fielded hardware and software over the entire product lifecycle.

Researches specific technology advances for potential application to company business needs.
Position Responsibilities include but are not limited to:
Developing hardware and software system and subsystem requirements

Perform hardware and software integration and testing

Architect system design and generate system diagrams to meet software and hardware requirements

Act in a forward facing role, interacting with multiple customers fielding and supporting training systems

Participate as a Product Owner for a high performing, collaborative, self-organizing team

Self-motivated with a strong work ethic, excellent time management, and interpersonal skills

Use agile methodologies to support all aspects of product development

Ability to work with multiple teams to identify and resolve issues

Clearly communicate issues and suggest alternative solutions

Participate in team and system demonstrations to accept completed stories/features

Advocate, recommend, and champion process improvements

Configure, standup and test hardware

Troubleshoot systems (hardware and software)

Support proposal efforts for new-build and maintenance efforts

Support site surveys

Support hardware and software procurement

Maintain and periodically inventory lab assets

Maintain access list for the lab

Work with the Product Manager and business unit stakeholders to document business requirements and objectives. Translate these into user stories and acceptance criteria

Work with the Product Architects to refine the Program Backlog to prepare for the PI (Program Increment) planning sessions

Be able to prepare in advance to update the team backlog to estimate features for the upcoming PI

Lead the development team to size features and stories, and figure out what can be committed in the PI, based on the team's established velocity

Be involved with story definition, providing clarifications necessary to assist the team with their story estimates, story prioritization and continuous improvement in quality, safety, and efficiency
Required Skills
Adaptability

Agile; C++ Programming

Collaboration

Communication

Complex Problem Solving

Data Security & Privacy

Detail Oriented

Electrical Design

GitLab

Hardware Software Integration

Information Security

Jenkins

Network Security

Bachelors Degree in Electrical Engineering, Computer Engineering or Software Engineering.
Preferred Skills
Automation

Bash Shell Scripting

Cloud Computing

Creativity; Curiosity

Cyber Security

Electrical Systems

PowerShell

Technical Writing
All qualified applicants will receive consideration for employment without regard to race, color, sex, sexual orientation, gender identity, religion, national origin, disability, veteran status, age, marital status, pregnancy, genetic information, or other legally protected status.